Published: 28 Dec 2021 07:59 am
Updated: 28 Dec 2021 07:59 am
Published: 28 Dec 2021 07:59 AM
Last Updated: 28 Dec 2021 07:59 AM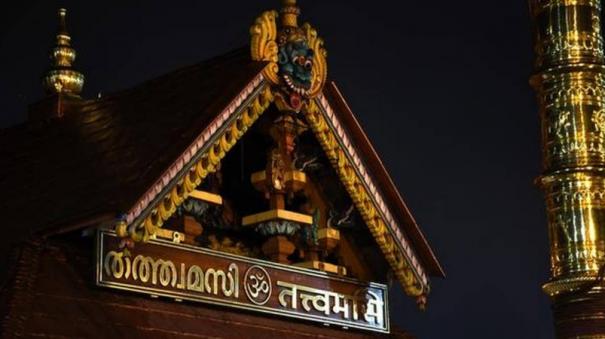 Kottayam: After the Mandala Puja at the Sabarimala Iyappan Temple, a special pooja was held last Sunday. The temple will reopen on the 30th for the Lantern Festival.
Devotees will be allowed for darshan from the 31st. Capricorn Lantern Torch Darshan takes place on January 14th. K. Ananthagopan, Chairman of the Travancore Devasam Board, which manages the Sabarimala Temple, said in Kottayam yesterday:
Visit the Sabari Temple from November 15 to December 25 during the Mandala Puja Rs 78.92 crore Revenue is available. As of last Sunday, 10.35 lakh devotees had paid obeisance to Swami.
The temple earned only Rs 8 crore last year due to declining attendance of devotees due to corona restrictions. In 2019, the revenue of the temple was Rs 156 crore.
Thus he said.
Devasam Board Minister K. Radhakrishnan said, "The traditional forest path from Erumeli to Bombay will be opened for the devotees coming to Sabarimala for the Capricorn Lantern Puja. Devotees will be allowed on the route from December 31. Necessary facilities will be made for the devotees, "he said.
.