Highlights:
Accident to Sai Dharam Tej
Saitej slipped from a sports bike
Netizens' eye on bike details
Sai Dharam Tej, who has created a special image for himself on the Telugu screen as a mega compound hero and mega nephew, was shocked by the bike accident. It is learned that Sai Tej was seriously injured in a bike accident at around 8 pm last night (Friday). He went into a coma after falling under control while riding his sports bike. The accident happened on the Cable Bridge, IKEA route. He sustained injuries to his right eye, chest and abdomen in the accident. He was rushed to a hospital where he is being treated.

Sai Dharam Tej is currently undergoing state-of-the-art treatment at the Apollo Hospital. According to the health bulletins already released, the hospital sources said that they are treating him better soon and he will recover soon. But what bike did Sai Tej use when he found out about the bike accident? How much does it cost? How did the actual accident happen? Netizens have started searching on social media on the subject.
Sai Dharam Tej recently bought a sports bike. TS07 GJ1258 This is the bike number that caused the accident. The bike is registered under the name Anil Kumar. It is said that this sports bike is a high end bike with a 660cc engine, weighs 200 kg and costs around Rs 11 lakh to Rs 18 lakh.
Sai Dharam Tej Accident: Sai Dharam Tej in danger .. All of them should be prosecuted .. RP Patnaik Comments
Sai Dharam Tej, who is a big fan of bike riding in general, said the unexpected accident has caused concern among the fans along with the mega family. Madhapur police are analyzing the CCTV footage of the road accident. The cause of the accident will be revealed soon. CCTV footage of the accident is currently going viral on social media.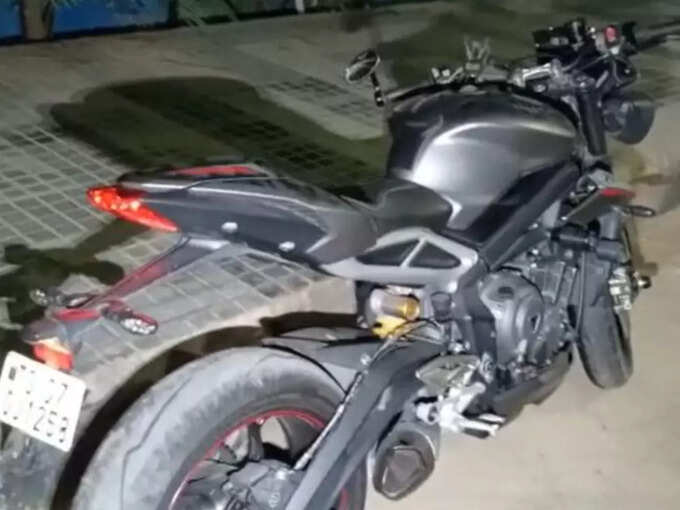 .