The Egyptian international Mohamed Salah, the Liverpool winger, spoke about Real Madrid in his statements during the past 8 times since his team qualified for the Champions League final until his last press interview on Saturday. After dwindling his chances of winning the Golden Ball.
Salah lost his bet in revenge against Real Madrid, after the latter won the final of the continental competition, which was held in the French capital, Paris, with a goal without a response, to reach his fourteenth title.
Salah did not wait long until he made his first statement against the Spanish team, after he declared, minutes after Liverpool qualified for the final at the expense of Villarreal at the "La Ceramica" stadium with "BT Sport", and said: I want to face Real Madrid in the final, they have won us before, So I want to face them again, for a personal reason.
After Real Madrid's "remontada" against Manchester City at the Santiago Bernabeu and reaching the Paris final, Salah wrote a tweet via his personal account on Twitter: We have a result that we have to settle. Referring to the 2018 final, the Premier League's top scorer last season continued his threatening tone as he received the EWF Player of the Year award, saying: "Yes, it's time for revenge, they beat us and it was a very sad day for all of us."
Salah admitted to "Sky Sports" before the upcoming meeting that winning it would greatly increase his chances of winning the "Balloon Role" this year, and Salah said in an interview with "Sky Sports": I lost the Golden Ball last time because I scored 40 goals and we did not win any title. This time my number is really high, if I win the league and the Champions League, it will be interesting to see who will win the Ballon d'Or then.
The 29-year-old's statements provoked Real Madrid players, as Brazilian Casemiro responded to him in statements to TNT Sports: Everyone chooses what he wants, it is clear that Salah was injured in the 2018 final and has the desire to win, but every match has a story, Liverpool has many advantages and managed to reach the final, then Valverde revealed, in statements carried by the Spanish newspaper, "Marca": What Salah said shows a lack of respect for Real Madrid and its players, the only thing we must do is do our best and try to show why we reached the final and give Our fans are another cup.
Finally, Carvajal concluded the statements of the other camp in his speech to the Spanish newspaper ABC: Let's hope that Salah's loss to another final will not be a heavy burden on him. The same team.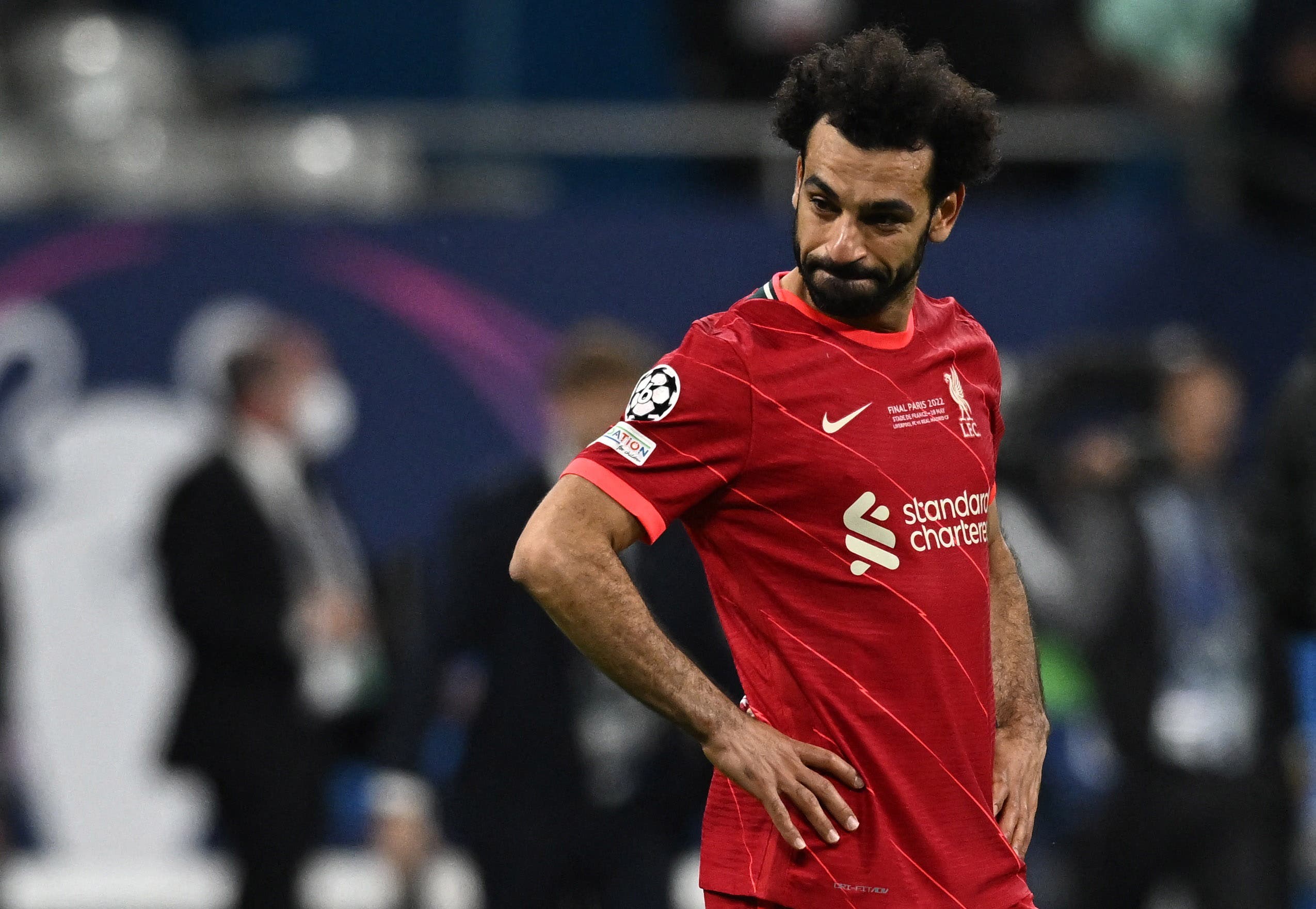 "Reds captain" Henderson commented during the pre-match press conference about his teammate's threats against their opponent: We laughed about it, Salah didn't mean to threaten them, did he, Mo? And he continued: I understand his point of view, as a player, nothing can motivate you more than the Champions League final, they are a high-class team, so we have to do 100% of our effort, and in turn, Salah said at the time: After what happened on Sunday (losing the league from Manchester City). And in the 2018 final, everyone is excited to win the Champions League, leaving injured in Kyiv is the worst moment of my career, I knew we lost in the hospital, I was very disappointed during that time.
Salah continued his talk about the Spanish capital team one night before the final, speaking to "BT Sport" channel: Yes, it is a revenge match after what happened in Kyiv when I came out after 30 minutes, but I am talking about revenge from a good perspective and not in a bad sense, Madrid remains Madrid and it is The best ever in the history of the tournament and knows how to win, but I think if I had stayed on the field (in 2018) we could have won.
After losing the title, Salah lamented the loss of the dream of being crowned champions, through a tweet through his account on "Twitter", in which he stated: "My selection as the best player by fans and journalists during the same season is a special thing that I will never forget, I would like to give up all these awards in order to return This final (champions) but this is football, I can't say how we wanted to bring that trophy back to Liverpool but we couldn't.
Finally, during his interview with France Football magazine, Salah indicated that his chances of winning the Golden Ball had diminished due to the defeat from Real Madrid, and that his team had the right to win with "With the Ears": We deserved to win, we had many chances, I personally have 3 dangerous chances, But unfortunately we faced Courtois, and he's at his best, it was his night.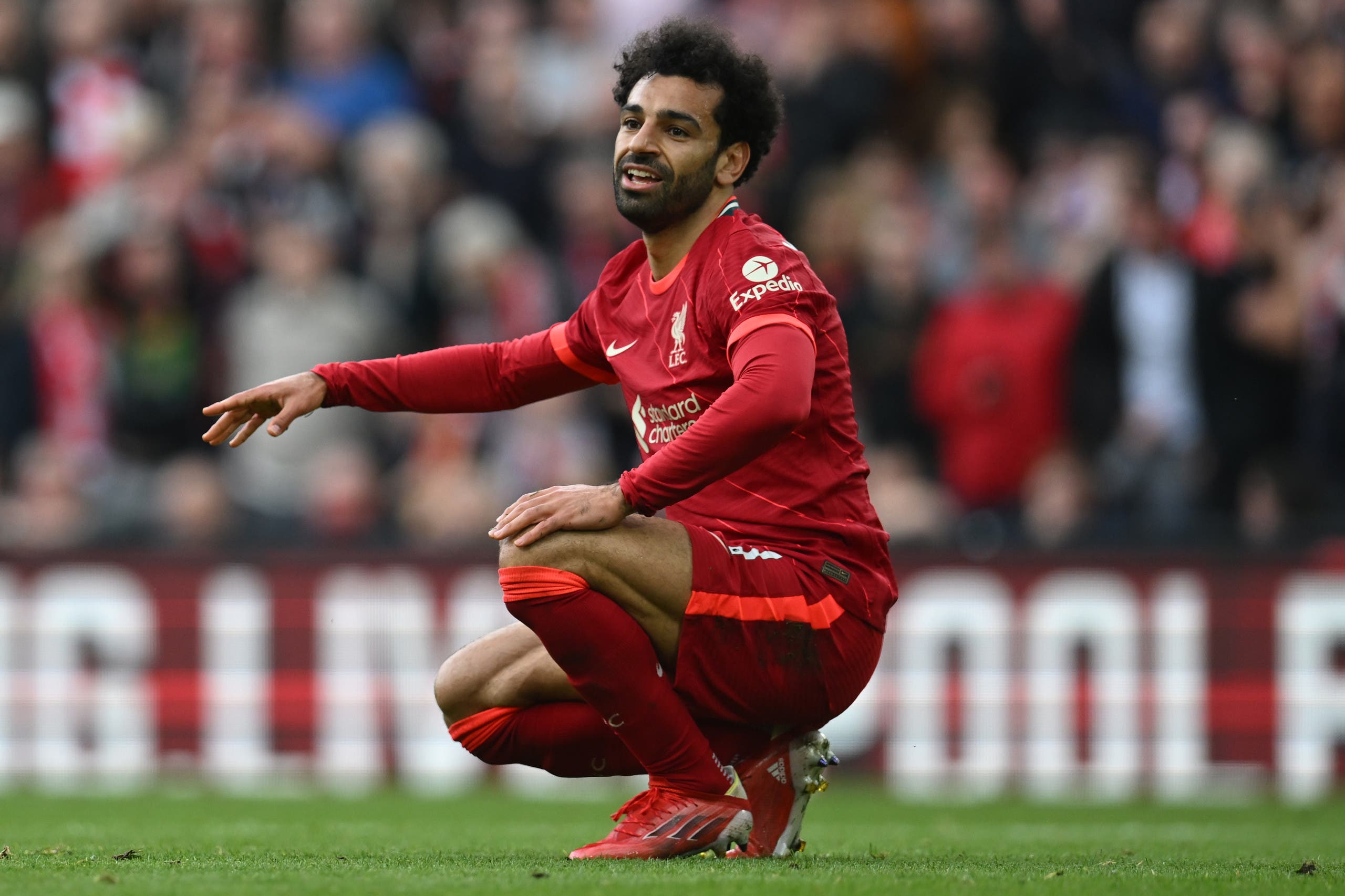 He concluded: The defeat by Real Madrid will affect me this year, even if I perform well. If I do not win it this year, I will do everything in my power to achieve it next year.
Salah appeared in his club's shirt 51 times during all competitions this season, during which he scored 31 goals and assisted 16 others, crowning the League and FA Cup this season, and two awards for the best scorer jointly with Korean Son, and more than one who made decisive passes.