Mohamed Salah, the Liverpool star, continued to threaten Real Madrid and confirmed that he would avenge the loss of the European Champions League title in the 2018 final in the Ukrainian capital, Kyiv.
The Egyptian star received the Player of the Year award from the English Writers Association, on Thursday, and admitted that his teammates are excited to go to the final against Real Madrid.
The Spanish club set a date with Liverpool after its superiority over Manchester City, while Liverpool qualified at the expense of Villarreal, and the final will be held in Paris on May 28.
And when Salah was asked if he wanted to take revenge on Real Madrid after his team lost 3-1 in Kyiv, he said: Yes, it is time for revenge, they beat us and it was a very sad day for all of us, so yes we have to focus on the Premier League first, we have 4 games Remaining, and we hope that Manchester City lose points.
He added: I said before the match between Real Madrid and Manchester City in the semi-final second leg, that I want to face Real Madrid in the final, and we got that and I am sure it will be a difficult match, because they beat very strong teams before they reach the final.
Salah's statements towards Real Madrid, after his team qualified for the final, began on Tuesday, when he said after the end of the meeting: I want to face Real Madrid in the final, they beat us before, so I want to face them again, for a personal reason.
Before Salah repeated his threats again, on Wednesday, after Real Madrid qualified for the final, where he posted a picture through his official accounts on social media, and said: We have a result that we have to settle. Indicating that he wants to avenge the defeat of the 2018 final.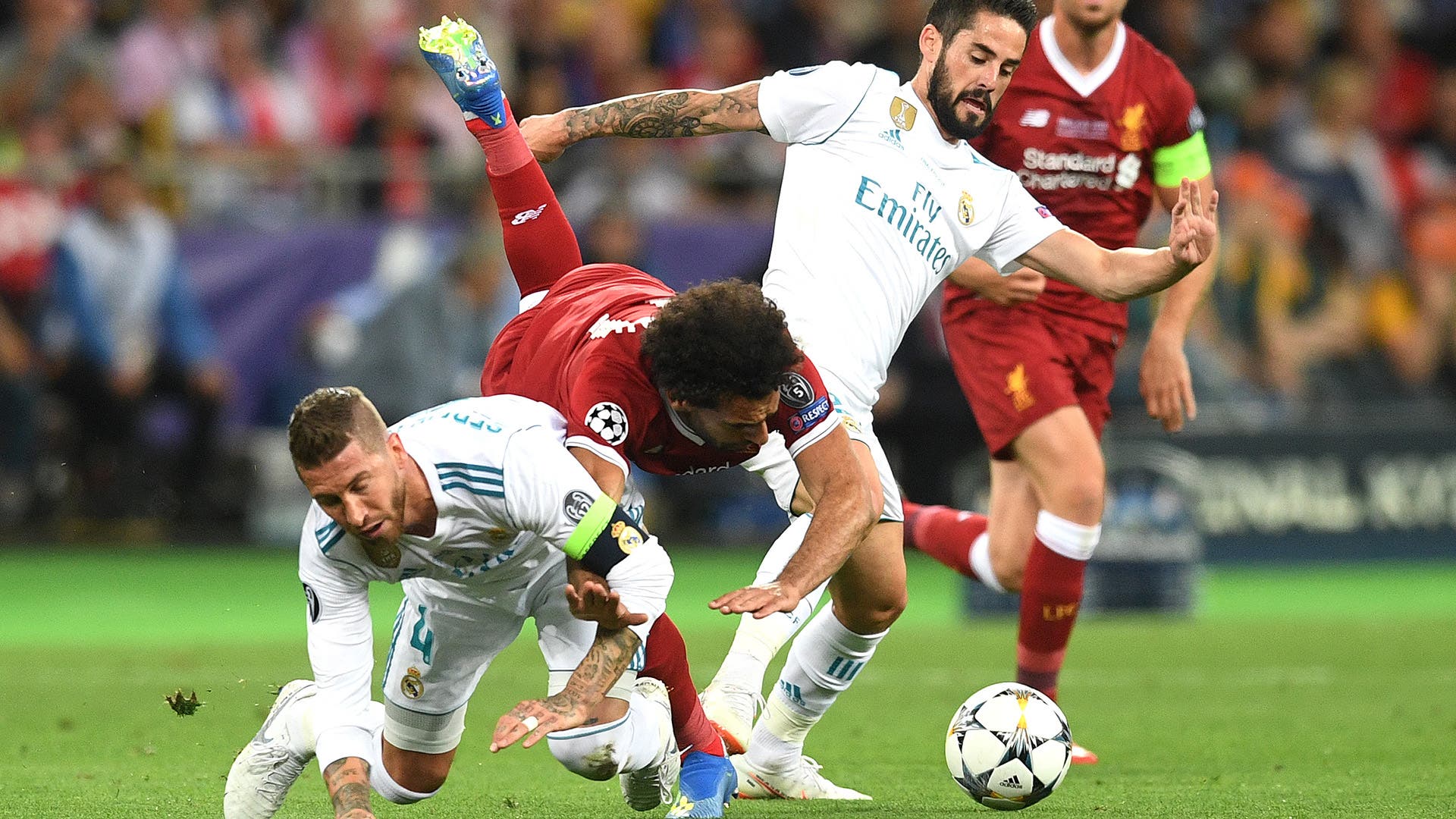 Salah and Ramos' intervention
It is noteworthy that Real Madrid won the Champions League for the 13th time at the expense of Liverpool in the final of Kyiv 2018, when it excelled by three goals against a goal, and the match witnessed the Egyptian player suffering a strong shoulder injury after an intervention by defender Sergio Ramos, who is currently playing for Paris Saint-Germain.