The coasts of Umluj are distinguished by the diversity of tourist activities in it. They are an attraction for visitors to the governorate looking to relax on its beaches. Marine nature lovers also find the appropriate environment to practice their hobby of exploration and document the aesthetic scenes, geographical diversity and rare marine life that falls on the camera lens.
Every year, the beaches of the Umluj Islands – northwest of Saudi Arabia – witness a qualitative increase for tourists coming from the Kingdom and abroad to spend their summer vacations, due to their pristine nature and the different geography of the islands, in addition to the availability of all information, facilities, packages and paths that give tourists the ability to reach the coasts of the islands.
In the early morning, tourist boats depart from Marsa Al Hurra towards the most famous Umluj islands located in the archipelago, consisting of a group of closely related islands called the Al-Fawaidah Islands, which are part of the group of 103 islands embraced by the Umluj Sea, accompanied by a tour guide and boats equipped with safety amenities.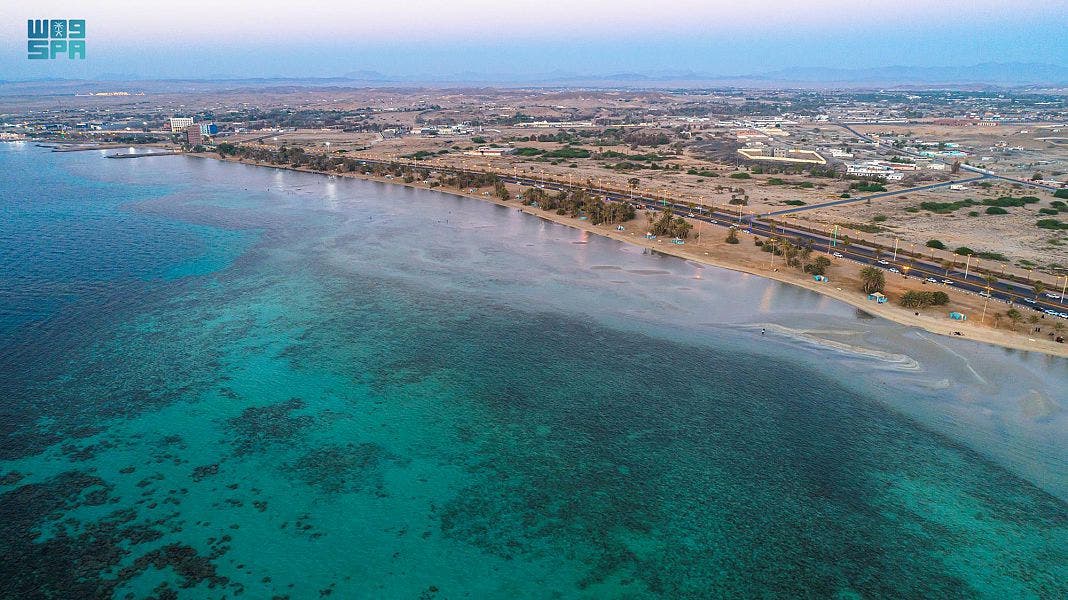 Umluj beaches
trowel boats
According to the Saudi Press Agency "SPA", these boats provide breakfast on board, in addition to drinks such as water, juices, coffee, tea, snacks and fruits. The island has slender mangrove trees with high stems from the sea and its leaves and fronds emerging from the water, and there are flocks of migratory birds on the island that have taken the island as a breeding ground, then boats move to the two islands of Jazaya and Tawil, which are connected to a sandy beach that becomes clear during the sea tide and disappears during the tide, and in the vicinity of Umm Island. Sahar Dolphins swim heavily, and tourists on the boat can see turtles descending from Umm Sahar sand towards the sea to feed on algae and squid.
fish watching
Visitors enjoy swimming on the beach of Umm Jalouf Island, and a visitor to the Umluj Islands can enjoy watching colorful fish and coral reefs while diving into the depths of the open sea near those islands, and the trip concludes with a marine lunch in one of the restaurants near the marina, where fresh fish and seafood cooked in the local way For the people of Umluj.
Tourists can book their flights through the Spirit of Saudi Arabia platform (https://www.visitsaudi.com/ar) to 11 various tourist destinations within the "Summer of Saudi Arabia" program under the slogan "Our Summer on Jock", which continues until the end of September, and to learn more about "Summer of Saudi Arabia 2021." Please visit the "Spirit of Saudi Arabia" platform or call (930).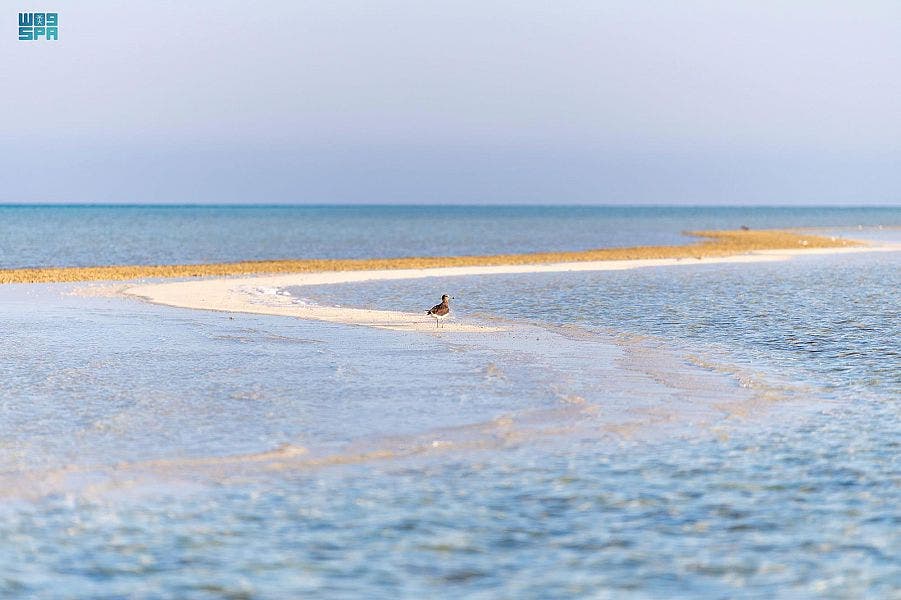 Umluj beaches.
.