The Camel Club and King Faisal Specialist Hospital have completed the documentation and preservation of 12 breeds of camel stallions, owned by Prince Sultan bin Muhammad bin Saud Al Kabeer and Prince Turki bin Muhammad bin Saud Al Kabeer on the electronic platform (wathhaha) belonging to the Camel Club.
After blood samples were drawn from the 12 stallions, and through DNA, the examination and registration process in the medical laboratory took about 5 working days, followed by the recording and documentation of the breed.
Certified stallions
The documented stallions include (Garnouk, his two sons Al Shamikh, Al Hakim, Shaqran, Shaman, Al Ali Walad Al Ali, Walad Noufan, Al Kayed Wald Al Kayed, Khazzam Al Shaal, Al Za'im and Rumman, and Al Fakher).
The new service also leads to documenting and sequencing the pedigree tree of rare camels from among 11 species, and the process of withdrawing camels from His Highness the two princes was followed by withdrawals of 17 owners who applied to the "Watheqha" platform, which is supervised by the Camel Club and King Faisal Specialist Hospital and Research Center from two technical points of view. and clinical.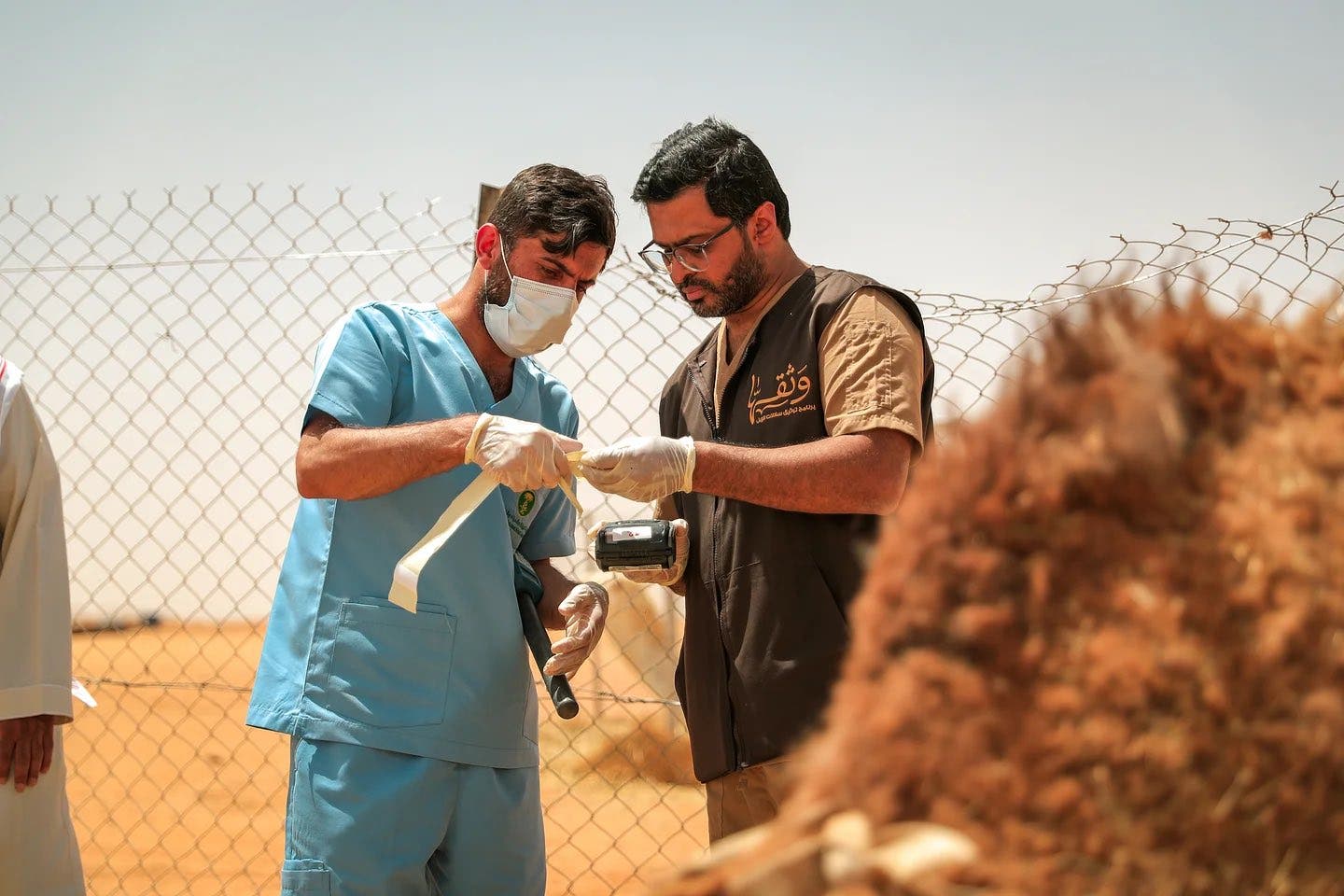 Trust it program for Apple
trust it program
In addition, the (Wathhaha) program aims to preserve camel breeds and create a database that facilitates the owners' development of their purifiers. The Camel Club in the electronic platform is based on being the world leader in organizing camel breeds and documenting their records, and (Wathhaha) built a database in which the link is distributed. The genetics between all breeds, with the broadcast of a comparative scientific study between the authentic Arab breeds and the imported breeds in a scientific way, harmonizing research efforts related to camels, and advocating for their improvement and creating a clear environment for them.
It is noteworthy that the platform contains the data of all targeted camel owners, in order to enable them to issue an electronic document for each camel board, and to access and obtain the documents related to their camels electronically.
It also helps the Camel Club to perform its duties during the competitions and festivals it holds and organizes, by having clear and documented records, while creating an attractive environment for investors.
Each authenticated owner will be given a ticket per board, male or female, containing the necessary information, with details of characteristics, and identification of mobility.