Saudi Aramco has a strong global presence in the field of energy, but it is adding to its presence in the sports field through its sponsorship of the Formula 1 races in Jeddah, a wide public outreach.
The Senior Vice President of Human Resources and Support Services at Saudi Aramco, Nabil Al-Jamea, spoke to Al Arabiya.net, saying that the huge mass sport of Formula 1 at the international level represents an ideal opportunity to achieve a number of business goals for Saudi Aramco, and to communicate effectively with these masses, as the race enjoys Formula 1 has a huge fan base of more than 500 million fans and 1.9 billion TV viewers, which means expanding Saudi Aramco's brand base with new markets and customers and enhancing their knowledge of the company's business.
He said: "We see this sponsorship as a particularly important step to enhance the company's position in the lubricant and retail market, as the launch of lubricant oil products and retail sale of fuel put Saudi Aramco in a direct relationship with the consumer, which means the need to strengthen the company's competitive position In this area".
Aramco sponsorship of Formula 1
Clean Transportation Technology Solutions
During his speech, Al-Jameh added: "Saudi Aramco seeks to take advantage of this sponsorship to promote clean transportation technology solutions, and to introduce low-emission internal combustion engines to audiences around the world, because advanced internal combustion engines will become, in the short to medium term, a very effective way to reduce carbon dioxide gas.
He continued, "All of this prompted Saudi Aramco to cooperate with major auto manufacturers and technology developers to support the development of internal combustion engine models, low-emission technologies, and hybrid solutions, and as it is known, improving the efficiency of internal combustion engines and the advanced fuel formulations necessary for them, can lead to a reduction in significant in the total volume of greenhouse gas emissions in the transport sector.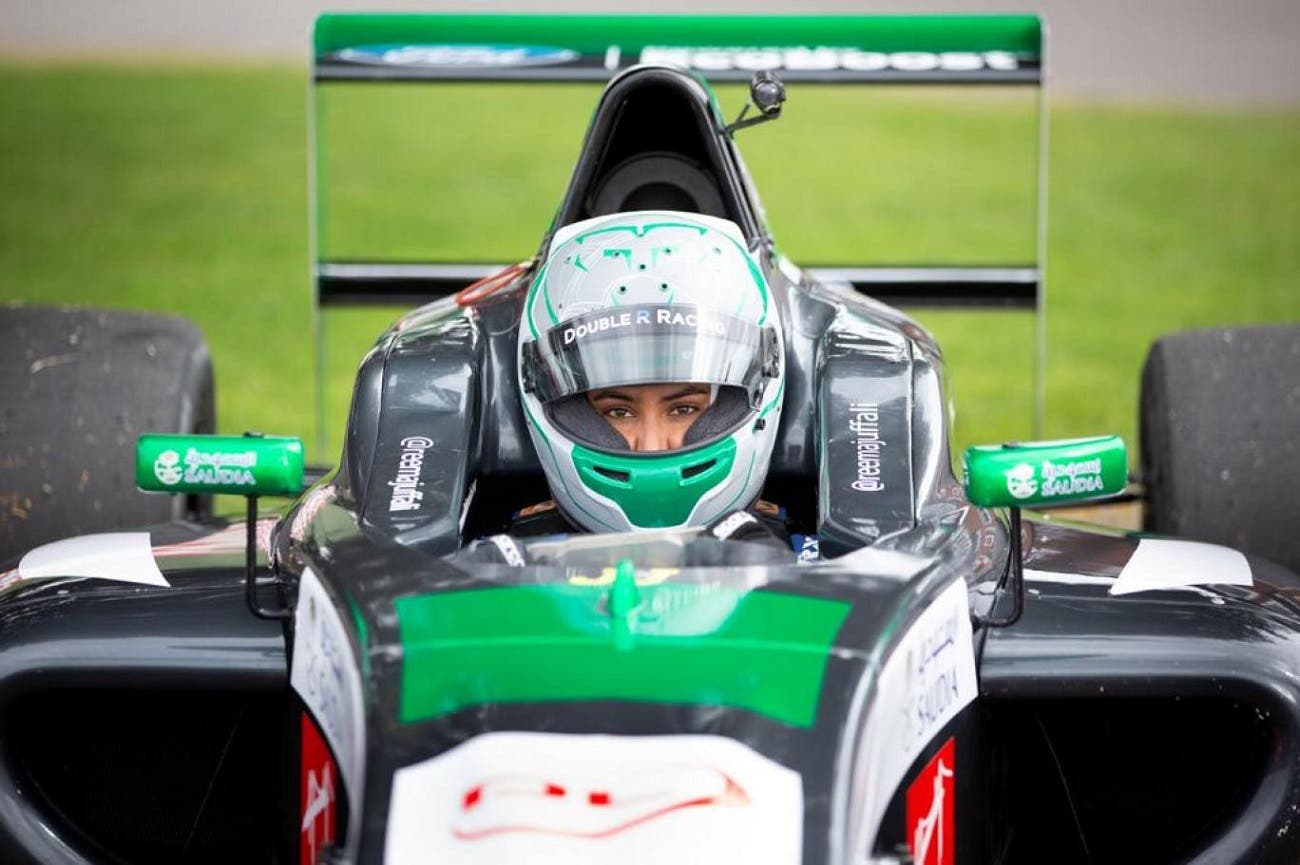 Formula 1
Engine technology development
On the extent to which Saudi Aramco is working to present itself as a technical entity that can contribute to the development of engine technologies and raise the efficiency of their performance, Al-Jamaa said: "Saudi Aramco's sponsorship of these races is in line with Formula 1's pledge to become carbon neutral by 2030, and this is very important for the company within the framework of Its tireless efforts to reach its ambition to achieve zero neutrality for bands 1 and 2 in greenhouse gas emissions through its fully owned and operated business facilities by 2050.
He added: "Given that Formula 1 is at the forefront of car technology innovators, and has a global platform that supports efficient internal combustion engines and technologies that reduce emissions, this meets with the company's research on developing fuels and more efficient internal combustion engines, as well as developing fuel systems and engines." Sophisticated that uses both gasoline and diesel, and its goal is to develop and use oil-based fuel engine systems that are efficient, sustainable and cost-effective.
Technical interests in Saudi Aramco have expanded, making it absorb many areas related to its business, including the use of non-metallic materials, such as carbon fibres, which is critical for developing lighter weight vehicles as in Formula 1 cars, which contributes to increasing speed and stability of the car, It has higher safety standards.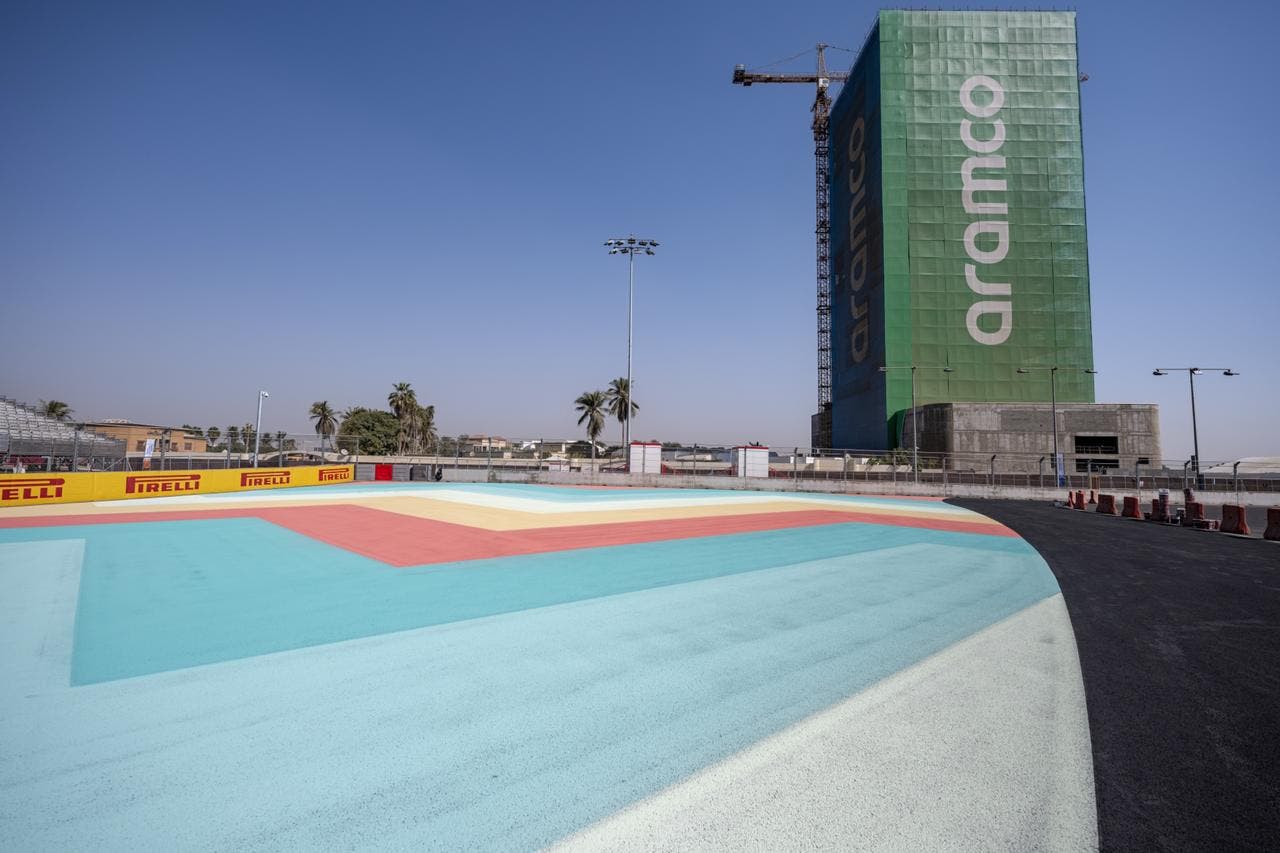 Aramco sponsorship of Formula 1
Technology Employment
There is a big role for Saudi Aramco in employing technology to reach its sustainability goals. "Technology is largely linked to efforts to achieve sustainability. At a time when Saudi Aramco plays an active role in the transition towards clean energy, we expect a significant growth in demand for Energy in the long term, as there will be a continuous increase in demand for oil, gas and petrochemicals in the coming decades. This requires the world to find a way to meet this growing demand on the one hand, and to shift towards low-carbon energy systems on the other hand, in order to address climate change. Therefore, through the application of sound technologies and measures, it is possible to meet the double challenge of meeting the growing energy needs and reducing emissions.
He continued, "As you can see, Saudi Aramco's global research team is working with the largest automakers and technology development to enhance efforts to develop internal combustion engine models, low-emission technologies and efficient hybrid engine solutions. At the same time, the company continues to implement advanced research and development processes." With the aim of achieving a transformation in the field of internal combustion engines, at a time when the world is still scrambling for this type of engine to operate transportation fleets."
Safety value
On the question: Is safety one of the main values ​​for Saudi Aramco? And how does the company invest its sponsorship of these races in enhancing this important value? Al-Jamaa replied: "Safety is certainly at the forefront of the company's business and concerns, and it is an integral part and at the core of its business. In this context, you can imagine the existence of a sport such as this race that corresponds to this extent with the main values ​​​​of Saudi Aramco and its method of work.. In Formula 1 races, The company places its utmost focus on continuous improvement of safety and performance, and engineers track the performance of the car during the race, and monitor every part of it.. The company's engineers use Fourth Industrial Revolution technologies, artificial intelligence, and big data computing, in order to ensure the permanent safety of the business facilities and their operation to the highest standards. performance metrics.
On the same level, there is a link between Formula 1 engines and the next generation of fuels developed by Saudi Aramco, as the Senior Vice President of Human Resources and Support Services at Saudi Aramco stated that the development of engines was one of the greatest advances in Formula 1. Perhaps the steps he took The engineers in the track have changed not only the sport, but the world as well. From the engineers' point of view, the hybrid power units used in Formula 1 are absolutely amazing. In terms of the ability to convert fuel into usable energy, current F1 hybrid engines are far more efficient than The average car today.
He added, "With 90% of the world's cars still running with petrol and diesel engines, new types of fuels, such as synthetic renewable fuels, if adopted on a large scale, could have an immediate global impact on greenhouse gas emissions. Therefore, developments on the racetrack using Formula 1 engines and fuel technologies from Saudi Aramco will enable Formula 1 to achieve its goal of carbon neutrality by 2030, while keeping pace with the global need to reduce greenhouse gas emissions."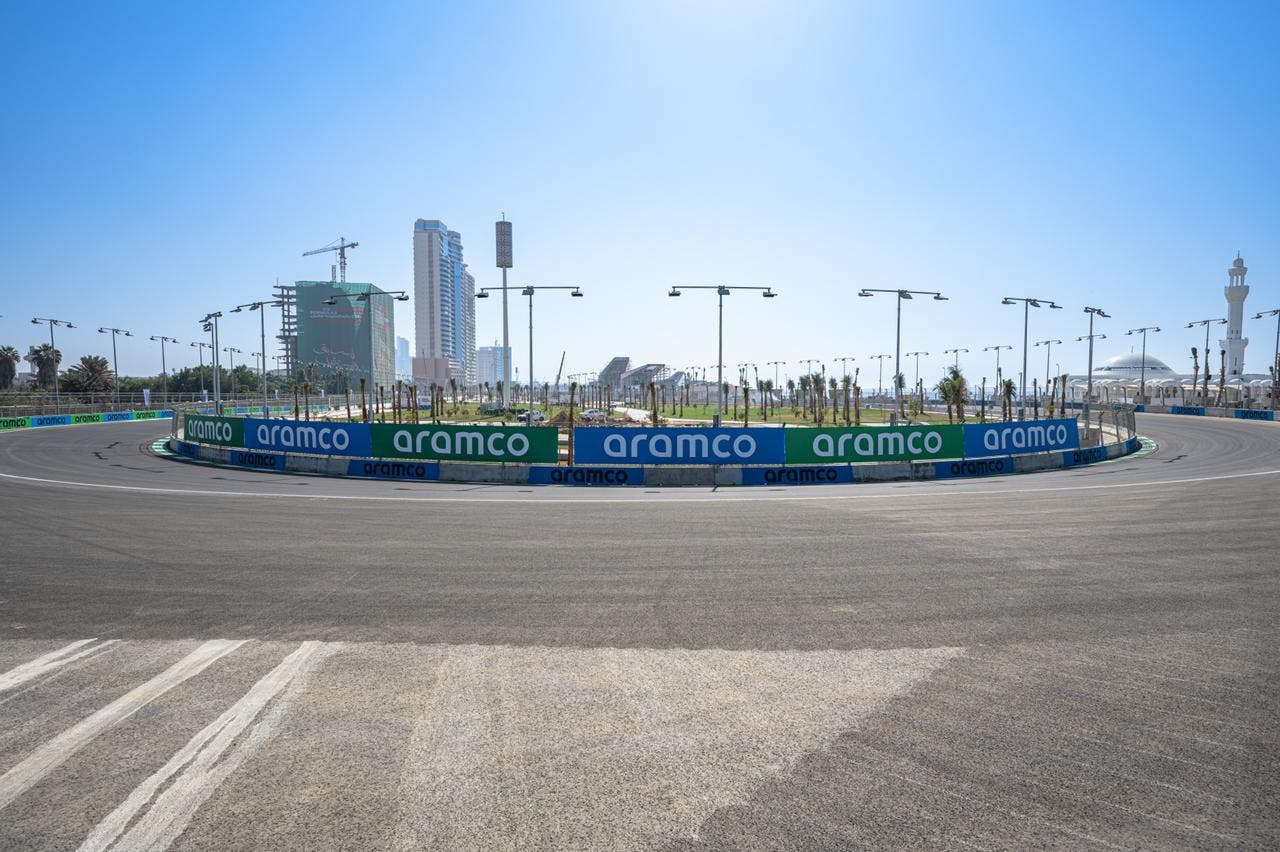 Aramco sponsorship of Formula 1
Develop human capabilities
At the conclusion of his speech, Al-Jamaa spoke about Saudi Aramco's work in accelerating the development of human capabilities through Formula 1 racing, saying: "For nearly nine decades of its work, Saudi Aramco has been concerned with developing human capabilities and supporting societies.. With regard to accelerating the development of those capabilities we also have The company's sponsorship of Formula 1 events in schools, which is another example of Saudi Aramco's interest in participating in developing the capabilities of young people to pursue career paths in multiple fields including: science, technology, engineering, and mathematics."
In fact, the company is fundamentally focused on building capabilities and accelerating the development of human potential through the next generation of talented young people, providing them with the tools they need to turn their ideas into reality, starting with building technology-based classrooms and creating summer programs for various The fields of science, and in general, the company strives to accelerate the ability of young people to make a difference, and enable them to provide solutions that help their societies achieve the next leap forward.Accordingly, through partnering with the Formula 1 program in schools, we hope to achieve new levels of participation By communicating with young people from all over the world.