Saudi Crown Prince Mohammed bin Salman bin Abdulaziz and Pakistani Prime Minister Muhammad Shahbaz Sharif discussed on Friday the brotherly and historical relations between the two countries, prospects for bilateral cooperation and promising opportunities for its development in various fields.
During the meeting of the Saudi Crown Prince with the Prime Minister of Pakistan at the Royal Court at the Peace Palace, they reviewed all regional and international issues and discussed a number of issues of common interest, according to what was reported by "SPA".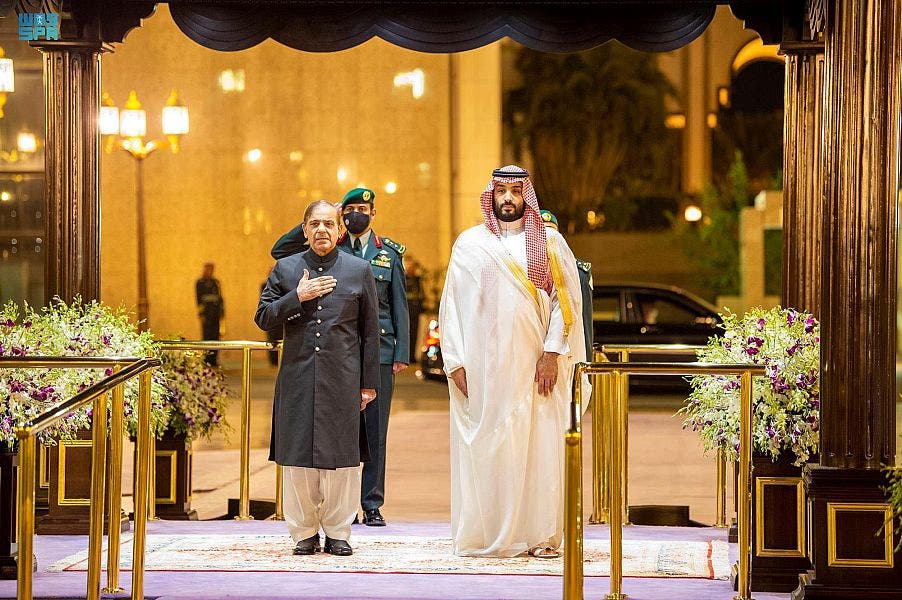 It is noteworthy that Sharif was elected prime minister to succeed Imran Khan, who was withheld by Parliament, on April 11, 2022. In his first speech after his election, he valued the role of the Gulf states in their permanent support for Islamabad.
"I value the role of King Salman and Prince Mohammed bin Salman for their permanent support to Pakistan," he said in a speech before parliament.
This came, after Khan was sacked in the early hours of the morning of April 10, after he lost a vote of no-confidence in Parliament, as a result of a weeks-long political crisis.