Today, Wednesday, German Chancellor Olaf Scholz considered that Ukraine may suffer from the repercussions of the war with Russia "for a hundred years" due to unexploded ordnance scattered in a number of cities, adding that allied countries will help it in the reconstruction.
"Those who live in Germany know that bombs from the Second World War are still frequently found and that bomb threats persist," Schulz told a news conference.
Ukrainian experts remove a Russian bomb in Chernihiv last April
"Ukraine must be prepared to face the repercussions of this war for a hundred years," he added.
"We realize that such wars have consequences that will last for a long time, and all the bombs that are currently being dropped will remain for a long time" on the ground, he added, adding that Western countries should "work together for the reconstruction" of Ukraine.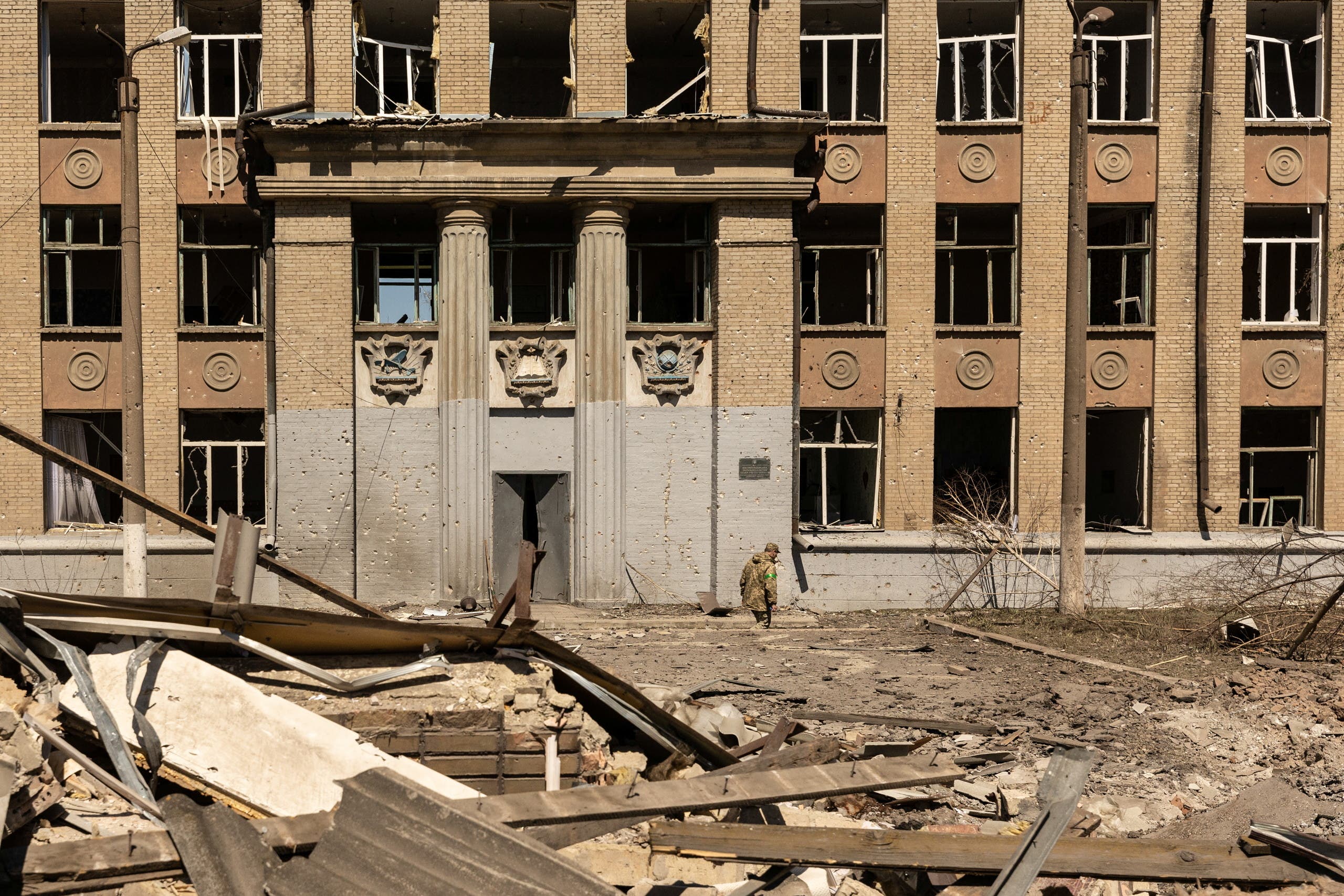 A destroyed school in Donetsk
Germany still suffers from unexploded bombs, often discovered on construction sites, 77 years after the end of World War II.
Last December, a bomb weighing about 250 kilograms exploded at a construction site near the train station in Munich, southern Germany, injuring four people and disrupting railway activity.