Shakira He surprised all his followers this last Sunday, June 4, by posting a photograph of his sudden return trip to Barcelona, ​​Spain. As you remember, the Colombian singer left Europe in the company of their children, Milan and Sasha, to start a new life in Miami, United States, after her separation with former soccer player Gerard Piqué. Now, after her post on her Instagram account, many wonder why she returned to Spanish lands despite her move.
YOU CAN SEE: Shakira and Jimmy Butler arouse rumors of their relationship after a publication in networks
When did Shakira move to Miami?
The interpreter of "Acrostic" He closed an important stage in his life with his trip from Barcelona to Miami, which took place on April 2 as part of the move he made with his children after leaving Spain. According to information released by international media, she will be the mother of Milan and Sasha who will have custody of the minors after the separation of public figures.
On the other hand, the artist born in Barranquilla, at the time, asked the press to respect the privacy of her children upon arrival in North America, if she seeks to move on after the latest events in her personal and family life.
Shakira and her children in the "Acrostic" video clip. Photo: composition LR/YouTube/Shakira
YOU CAN SEE: Who is Jordi Martin, the paparazzi who revealed Piqué's infidelities and Alejandro Sanz's bankruptcy?
Why did Shakira return to Barcelona after moving to Miami?
On the morning of Sunday June 4, Shakira He arrived at the Adolfo Suárez Madrid-Barajas airport, Spain, in the company of his offspring, Milan and Sahsa, as well as his brother Tonino. Then, he went to Barcelona to fulfill his itinerary. This trip, which was a surprise for many, is nothing more than part of the agreement between the artist and the father of her children after their notorious breakup in 2022.
What is known so far is that Piqué will spend time with his heirs until June 19, although it was initially estimated that he would pick them up from Miami, plans changed and the artist from Colombia traveled to Europe to deliver them personally.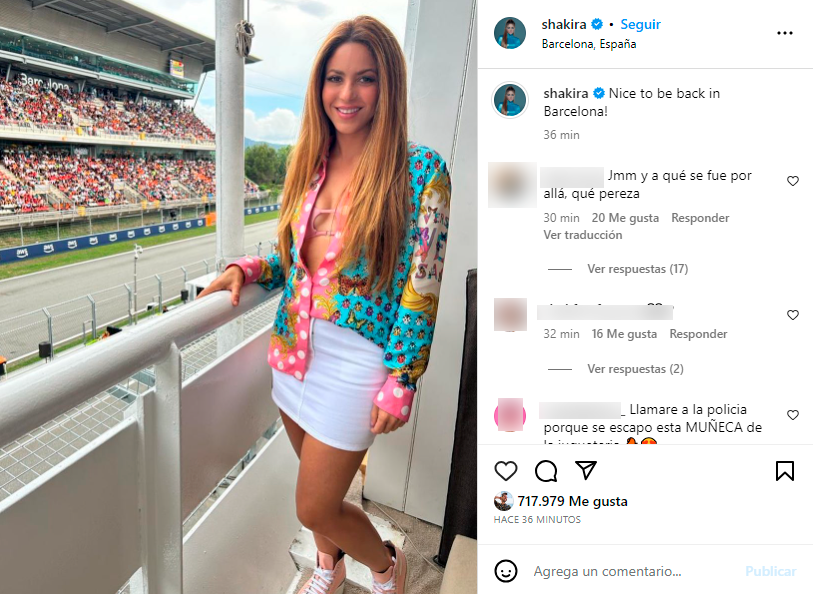 Shakira back in Spain. Photo: capture/Instagram/Shakira
Shakira went to Barcelona to see Lewis Hamilton?
The Colombian interpreter He is in Barcelona after two months of moving to Miami with his children, this surprised his fans, who found out about his presence in the Old Continent with a photo on their social networks. In the snapshot she is seen in one of the boxes at the Formula 1 Grand Prix, where she coincidentally will be participating Lewis Hamilton, the driver with whom Shakira was related weeks ago. This has reawakened the rumors of a possible romance between the two.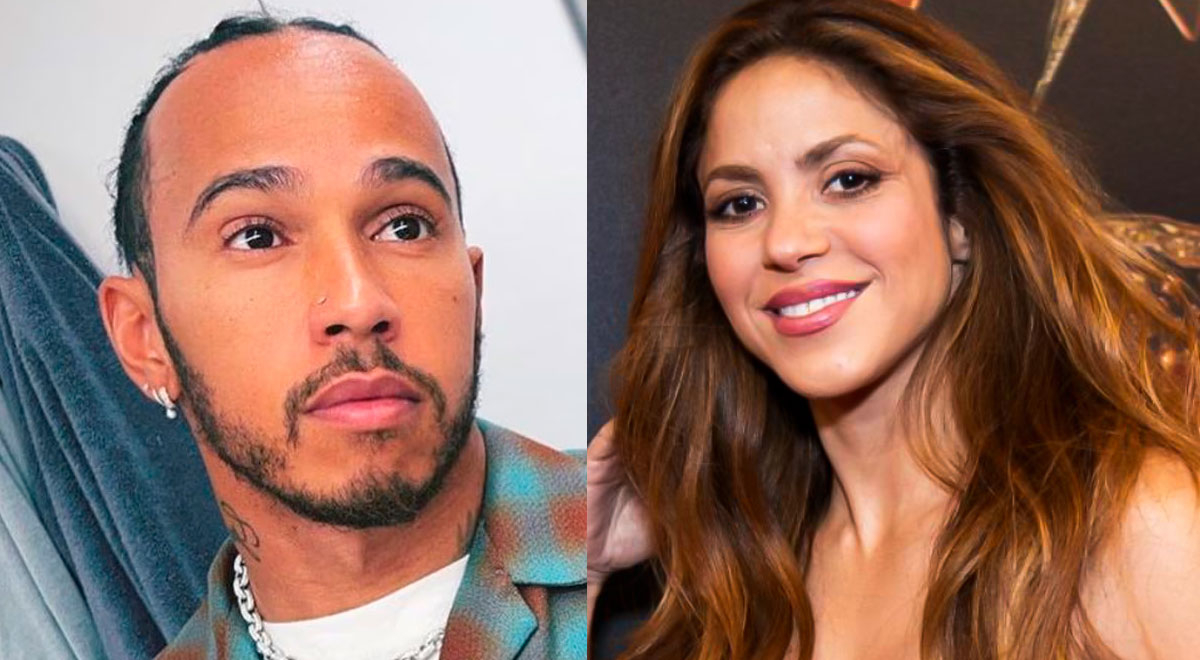 Lewis Hamilton was caught having dinner with Shakira in Miami a few weeks ago. Photo: Composition LR/Broadcast
Is there a romance between Shakira and Lewis Hamilton?
Weeks ago, Shakira and Lewis Hamilton were captured together by the press and some users, in some outings. The interpreter of "Monotonía" and the Formula 1 car driver showed off enjoying a yacht ride in Biscayne Bay, they also went to eat at a Ciprinani restaurant. Despite these public displays, none have confirmed or denied that they are officially dating or that they have started a romantic relationship.