Authorities in Shanghai combed the city on Thursday for the latest cases of COVID-19, hoping to clear the way out of a strict six-week-old lockdown, while Beijing restricted taxi service to contain a smaller spread.
Shanghai, the country's commercial hub of 25 million people, has tightened lockdown measures in the past few days as part of a final drive to stamp out the virus by the end of this month, after making some progress, according to data this week.
For their part, officials said today, Thursday, that the collective examination procedures followed in Shanghai detected only two cases outside the areas that witnessed strict closures on May 11, and this is higher than no cases were detected the previous day.
Zero Corona
The two cases were monitored in two of the city's 16 neighborhoods, which the authorities said this week were among eight neighborhoods that achieved "zero corona" status, as no cases were detected in them for three days.
The two new cases also show how difficult it is to completely eradicate the highly circulating mutated omicron from the Corona virus despite the strict application of the most stringent measures imposed by China since the pandemic began in Wuhan in 2019.
Fears of returning to normal life
Monitoring new infections also raises concerns about the length of time that it may take to return to normal life, in light of the relentless application of the "zero corona" policy after lifting the closure procedures.
And the viral spread in Chinese cities is much lower than in other large cities around the world, which decided to ignore it and lifted restrictions in order to "coexist with the virus" despite the continued transmission of infection.
China is violating the global trend and adhering to the "zero corona" policy, restricting the movement of hundreds of millions of its residents in dozens of cities, causing severe economic damage and disrupting global trade and supply chains.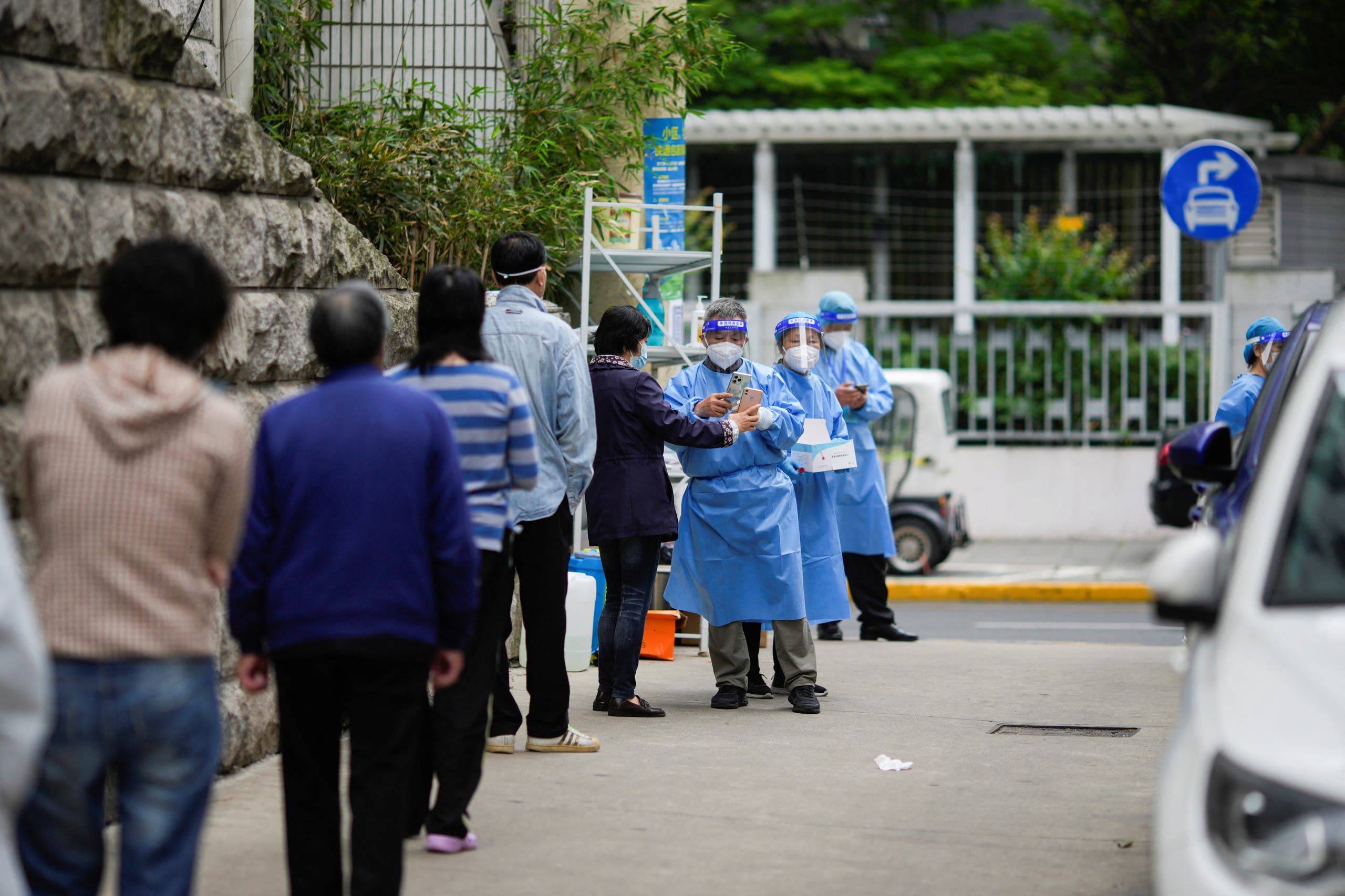 From Shanghai – Reuters
million deaths
But China says it saves people's lives. It indicates one million deaths due to Covid-19 in the United States and millions more in other regions, while its total deaths since the beginning of the pandemic amounted to just over five thousand deaths.
The capital, Beijing, recorded 46 new injuries on May 11, compared to 37 injuries the previous day.
Late on Wednesday evening, Beijing announced the suspension of taxi and delivery service in parts of Chaoyang District, the capital's largest district, the epicenter of the virus' spread, and in two other regions.