Last Updated : 20 Jul, 2022 07:23 AM
Published : 20 Jul 2022 07:23 AM
Last Updated : 20 Jul 2022 07:23 AM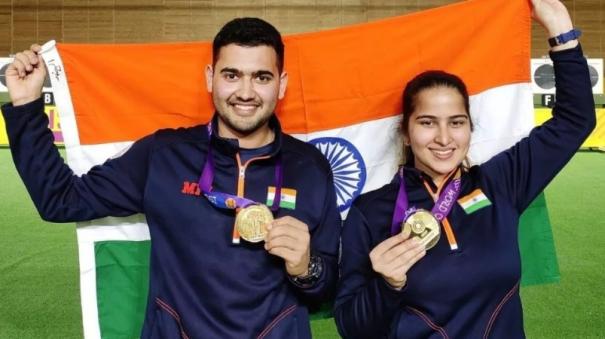 Changwan: Indian pair wins bronze medal in World Cup shooting.
The Shooting World Cup is being held in Changwon, Korea. In the 25m rapid fire pistol mixed team category, India's Anish Banwala and Rhythm Sangwan played against Czech Republic's Ana Tedova and Martin Potrásky in the bronze medal match.
In this, the pair of Anish Banwala and Ritham Sangavan won the bronze medal with a score of 16-12. This is the 2nd time that Anish and Ritham have won a medal in the World Cup. The pair won gold in the same category at the World Cup held in Cairo last year. So far India has won 5 gold, 5 silver and 4 bronze medals in Changwon World Cup series.