Cape Town: Siraj's squad for the 3rd Test against South Africa in Cape Town starting on Tuesday in Cape Town is in doubt and the former selector has suggested a replacement.
Indian fast bowler Mohammad Siraj suffered a hamstring injury in the 2nd Test against South Africa in Johannesburg. He was thus bowled out in the 4th inning. He was ruled out of the 3rd Test due to a hamstring injury.
Coach Rahul Dravid, who hinted that Virat Kohli would play in the 3rd Test, did not say anything optimistic about Siraj's health. Thus it seems doubtful that Siraj will play in the Cape Town Test.
Thus experienced in cracking Ishant Sharma Or Umesh Yadav The question arises as to whether they will be included.
MSK Prasad, former chairman of the selection committee, said it was important to select a well-experienced fast bowler there as the Cape Town pitch would co-operate well with the bowlers.
In an interview with MSK Prasad News Agency:
"Mohammad Siraj was left out of the India squad for the Cape Town Test, while veteran Umesh Yadav said: Ishant Sharma The question arises as to which of the two to include. For me, Ishant Sharma should have been included in the Johannesburg Test.
Umesh Yadav's height will add strength to his fast bowling, especially in bowlers like Johannesburg and Cape Town. I would have said pick Umesh Yadav on pitches like India.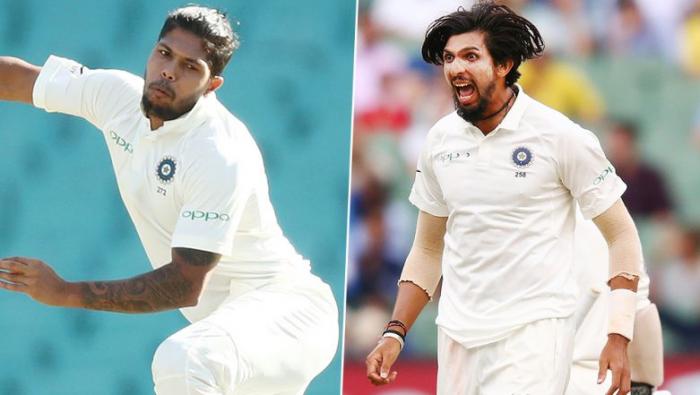 I can not say whether the goalie has much faith in Ishant Sharma's talent. But, Ishant Sharma If playing, Umesh Yadav If so the impact will be greater than that.
Ishant Sharma's height, bowling at length, and the pitch are conducive to fast bowling, and his bowling is a big hit with batsmen. And for the 4th stump Ishant Sharma When bowling, Batman will give enough space to play. Thus the wicket will fall easily. The selection committee will also review Ishant Sharma's form and make a decision.
Thus said Prasad.
.