Last Updated: 04 May, 2022 06:09 AM
Published: 04 May 2022 06:09 AM
Last Updated: 04 May 2022 06:09 AM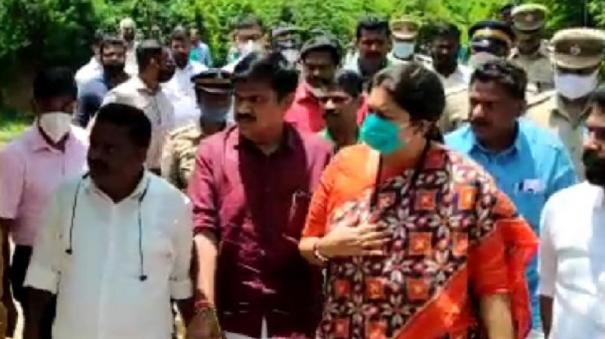 Wayanad: Union Minister Smriti Irani is on a two-day visit to Wayanad, Rahul Gandhi's constituency in Kerala.
Former Congress leader Rahul Gandhi is the Wayanad Lok Sabha MP for Kerala. In this context, one of the BJP leaders, Union Minister for Women and Child Development Smriti Irani visited Wayanad district yesterday and today.
Minister Smriti Irani yesterday held consultations with officials on the implementation of development programs by the Central Government related to the development of women and children in Wayanad constituency. He also visited and inspected the Anganwadi Center run by the Central Government Public Sector Undertaking. Today he goes to areas inhabited by tribes.
Speaking at a meeting of BJP executives. In the last Lok Sabha elections, Rahul contested from two constituencies, Amethi and Wayanad. Rahul, who won in Wayanad, lost to his rival Smriti Irani in Amethi constituency. In this context, Smriti Irani's tour of the Wayanad constituency has sparked political speculation.
.