Published: 05 Mar 2021 03:15 am
Updated: 05 Mar 2021 07:09 am
Published: 05 Mar 2021 03:15 AM
Last Updated: 05 Mar 2021 07:09 AM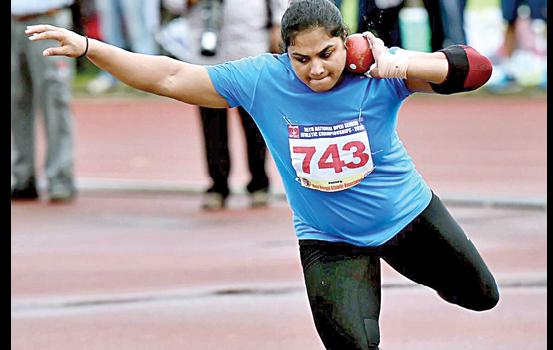 Today (March 5) is the birthday of Manpreet Kaur, the national record holder in the bombing competition.
Manpreet Kaur was born in 1990 in Patiala district of Punjab. His father was a farmer. He is the eldest in a family of 3 children. Since two of Manpreet's relatives were athletes, he was also interested in it. To tell his father this, he too has given permission to engage in sports training.
Manpreet Kaur wants to be a runner first, but his coach has told him to focus on the bomb throwing match as his slightly bulging body language will not suit him. Following this, Manpreet also started training in a bomb throwing competition.
When Manpreet was 13, his father passed away. Following this his mother also suffered a stroke. Despite the successive trials, Manpreet Kaur did not give up training. He fought with the ambition of becoming an athlete and accumulating medals for India.
He finished 9th at the 2007 International Youth Athletics Championships. Manpreet Kaur, however, did not give up and emerged as India's leading bomber.
Won the gold medal at the 2015 National Open. He was subsequently selected for the 2016 Olympics. He set a new national record by throwing a bomb at a distance of 18.86 meters at the 2017 Asian Athletics Championships.
Manpreet Kaur, who trained with Karamjeet Singh, later married him.
.