Published: 25 Feb 2021 03:14 am
Updated: 25 Feb 2021 06:13 am
Published: 25 Feb 2021 03:14 AM
Last Updated: 25 Feb 2021 06:13 AM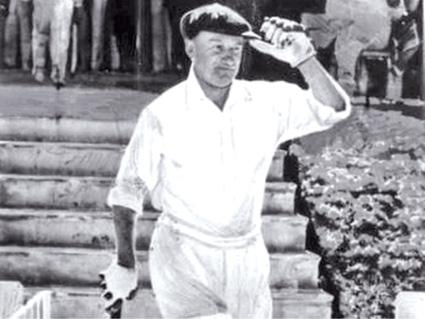 Today (February 25) is the day of the death of Don Bradman, the greatest batsman of all time in the world of cricket. Let us know some things about him who passed away in 2001.
Don Bradman has no drinking. He also does not like others to drink. The rich at that time would give cash prizes to the players who were selected as the hero of the game. Usually the player who buys the prize in such cases will buy wine for his teammates. But Bradman never bought wine for anyone. Bradman, who has batted 80 innings in 52 Tests, has scored 29 centuries. He thus scored a century in one-third of the innings. Don Bradman averaged 99.94, amassing a total of 6,996 runs.
Don Bradman starred in the 1936 film The Flying Doctor. As a cricketer, Bradman won the Umpire Test in 1933. But he never refereed a match. Don Bradman had a lot of respect for Indian cricketer Sachin Tendulkar. He had only invited Sachin Tendulkar from India to attend his 90th birthday celebrations.
Don Bradman has also been a good musician. Bradman, a pianist, composed and sang the song "Everyday is a Rainbow Day for Me".
.