Published: 19 Jan 2022 18:08 pm
Updated: 19 Jan 2022 18:08 pm
Published: 19 Jan 2022 06:08 PM
Last Updated: 19 Jan 2022 06:08 PM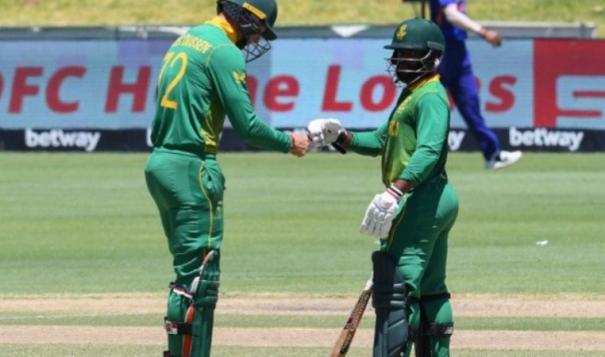 Parl: South African Cricket India set a target of 297 for victory in the first ODI against India.
The ODI series between India and South Africa started today. The first ODI of the three-match series is being played at Poland Park. For the first time K.L. Rahul took over the captaincy of the ODIs. Toss didn't give him a hand though. South Africa won the toss and elected to bat first. Bumra put opener Malan on the run for six runs.
Aswin split the alliance, though another opener, Quinton de Gock, struggled for a while with South African captain Temba Bauma. De Gock was dismissed for 27, followed by Mark Irene 4, who was run out by India's debutant Venkatesh Iyer. Captain Bauma then teamed up with youngster Rasi Wander Dusan to rescue the team from the slump.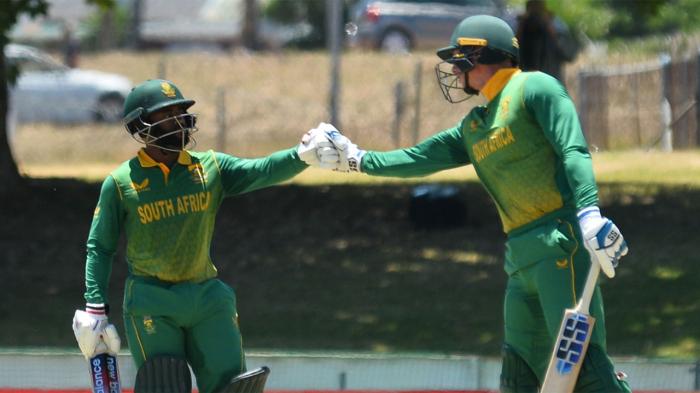 If Bauma played casually, Wander Duson showed action. At one point the Indian bowlers were unable to split the alliance. Bauma, who captained the innings, recorded his second ODI century. In the next few overs where he scored a century, Vander Dosan also recorded his century off 83 balls. Bumra split the alliance by fighting in the 49th over of the match. Captain Bauma Bumra was caught off the bowling when he scored 110 runs.
Pauma-Wander Duson became the highest-scoring pair in the fourth wicket partnership against India. They scored 204 runs through partnership. Wanderer Dawson, who was on the field till the end, faced a total of 96 balls and added 126 runs.
Finally, at the end of 50 overs, the South African team scored 296 runs for the loss of 4 wickets. Indian team On the side, Bumra took two wickets and Aswin one.
Do not miss!
.