Last Updated: 09 Jun, 2022 06:20 AM
Published: 09 Jun 2022 06:20 AM
Last Updated: 09 Jun 2022 06:20 AM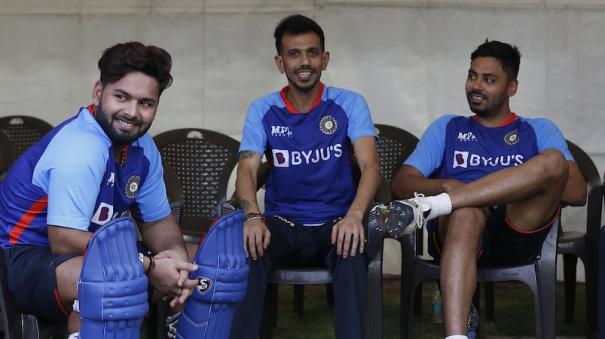 New Delhi: The first match of the 5 T20 cricket series between India and South Africa will be played at the Arun Jaitley Ground in Delhi tonight at 7 p.m.
Senior players including Rohit Sharma, Virat Kohli, Jaspreet Bumra and Mohammad Shami have been retired. The Indian team led by Rishabh Bandh has been ruled out due to the injury of KL Rahul. Dinesh Karthik, Hardik Pandya, Yuvendra Sahal and youngsters are expected to return to the team.
In T20 cricket, the Indian team has won 12 matches in a row. If they win today's match, they will become the first team to accumulate 13 consecutive wins. In this category, Afghanistan and Romania have won 12 matches in a row. India had equaled this record last February.
.