Centurion: South Africa's wicketkeeper Quinton de Gock has abruptly announced his immediate retirement from Test cricket yesterday. De Gock, 29, retired from Test cricket at a very young age.
Thus, De Gock will not play in the next 2 Tests against India. The absence of De Gock is the biggest setback for the South African team.
South Africa by 113 runs in the first Test at Centurion Indian team The win is a 1-0 lead. De Gock abruptly announced his retirement after this defeat. Decock, meanwhile, said he would continue to play in white-collar ODIs and T20s.
South African on this Cricket The board said in a statement: "Quinton de Gock has announced his retirement from the Test series as he wants to spend more time with his family. Quinton Deacock's wife Sasha is due to give birth for the first time next week. He wanted to be with his wife at that time. "
"My decision to retire from Test cricket has not been easy," said Quinton Decock. I thought for a long time about my future and realized what priority my life needs now. My wife Sasha and I are both looking forward to welcoming our first child in the coming days.
My family is everything to me so I want to spend enough time with them. He said he was about to start a new chapter in life.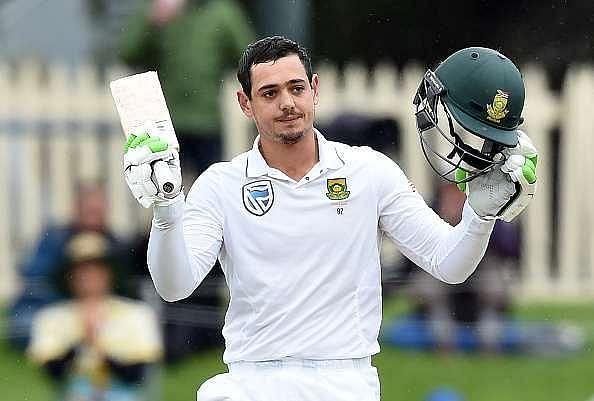 I love Test cricket and have come to participate in many matches for my country. Mine Cricket I willingly accepted the ups and downs of life and enjoyed the celebrations and failures. Everything in life except time can be bought at a price.
Now, it's time for my favorites to be with me. My test Cricket Thank you to all the colleagues who traveled with me on the trip. Thanks to all of my coaches, teammates, management, family and friends. With this mine Cricket Life is not over. I will continue to play for my country in T20 matches one day
Thus said De Gock
De Gock made his Test debut in 2014 against Australia. In Test cricket, De Gock has scored 3,300 runs with 6 centuries and 22 fifties. De Gock, who has a maximum of 141 runs, has an average of 38.82.
Former captain wicketkeeper De Gock has made 232 dismissals. This includes 221 catches and 11 stumpings. Decock is the 3rd highest wicket-keeper in the Test series, having taken 48 catches in 11 matches.
.