Digital Desk, Patna. The split in the Lok Janshakti Party (LJP) is increasing. Chirag Paswan, MP from Jamui, Bihar, has suspended uncle Pashupati Kumar Paras and the four rebel MPs from the party. The decision was taken at the party's national executive meeting on Tuesday evening. Before the meeting, Chirag's supporters raised slogans against Chirag's uncle Pashupati Kumar Paras. Supporters burnt the picture of Pashupati and the five MPs. Along with this, pictures of Chief Minister Nitish Kumar were also burnt.
In fact, Pashupati-backed leaders had removed Chirag from the post of national president on Tuesday, citing the party constitution. He said that Chirag was holding three positions simultaneously. After this, Chirag had called a meeting of the party's national executive. These MPs had elected Pashupati as their leader on June 13, leaving Chirag Paswan aside. Choudhary Mehboob Ali Kaiser, Veena Devi, Chandan Singh and Prince Raj are among those who have chosen Pashupati Paras as the leader of the LJP in the Lok Sabha. A letter was submitted to the Speaker of the Lok Sabha regarding this. After this letter, on Monday, the Speaker of the Lok Sabha recognized him as the leader of the parliamentary party.
Chirag Paswan's first reaction to this entire incident has come. Chirag Paswan tweeted and wrote, 'I tried but failed to keep this party created by papa and my family together. Party is like mother and mother should not be cheated. In a democracy, the people are paramount. I thank the people who have faith in the party. I share an old letter. Chirag Paswan will also hold a press conference tomorrow at 1 pm regarding the breakdown in Lok Janshakti Party.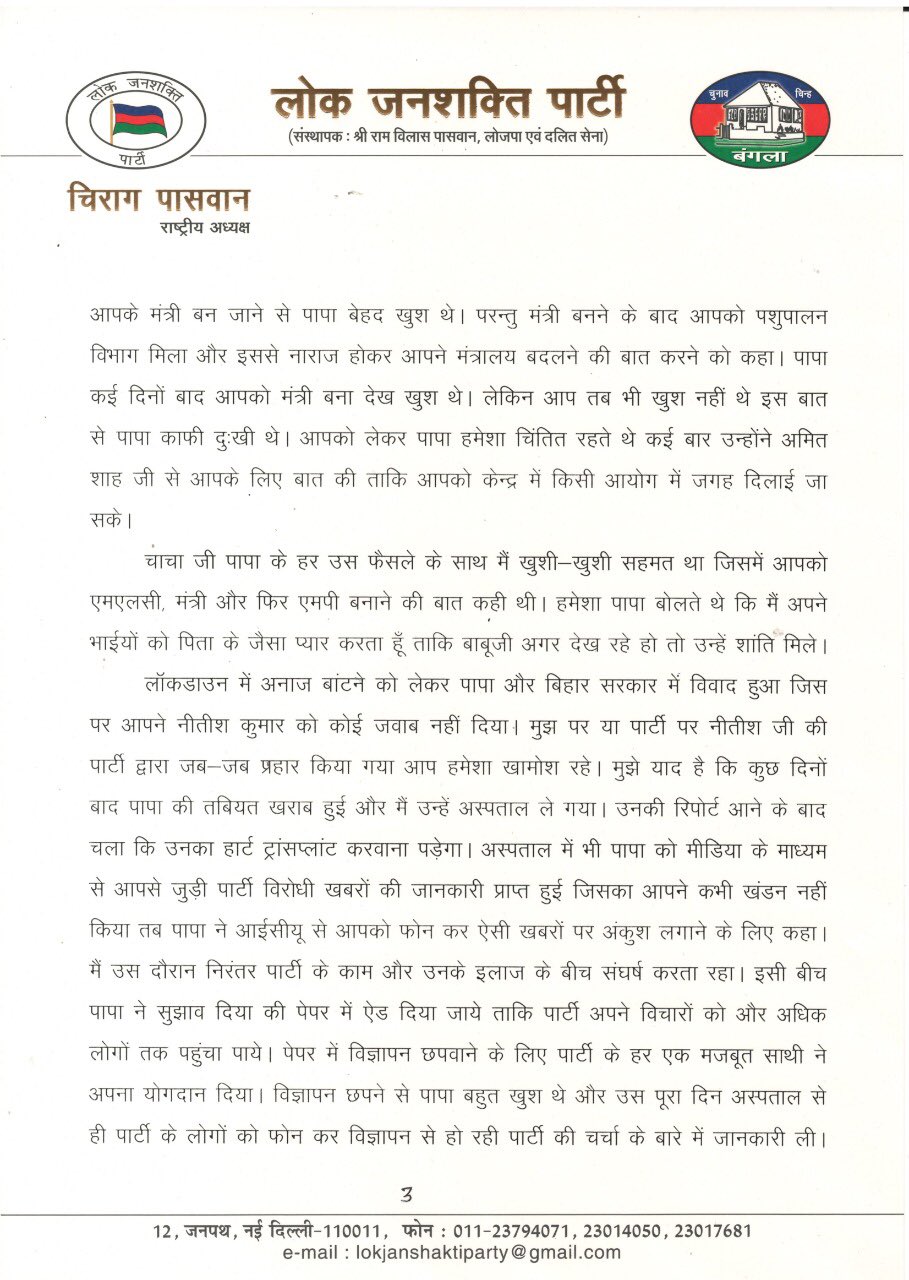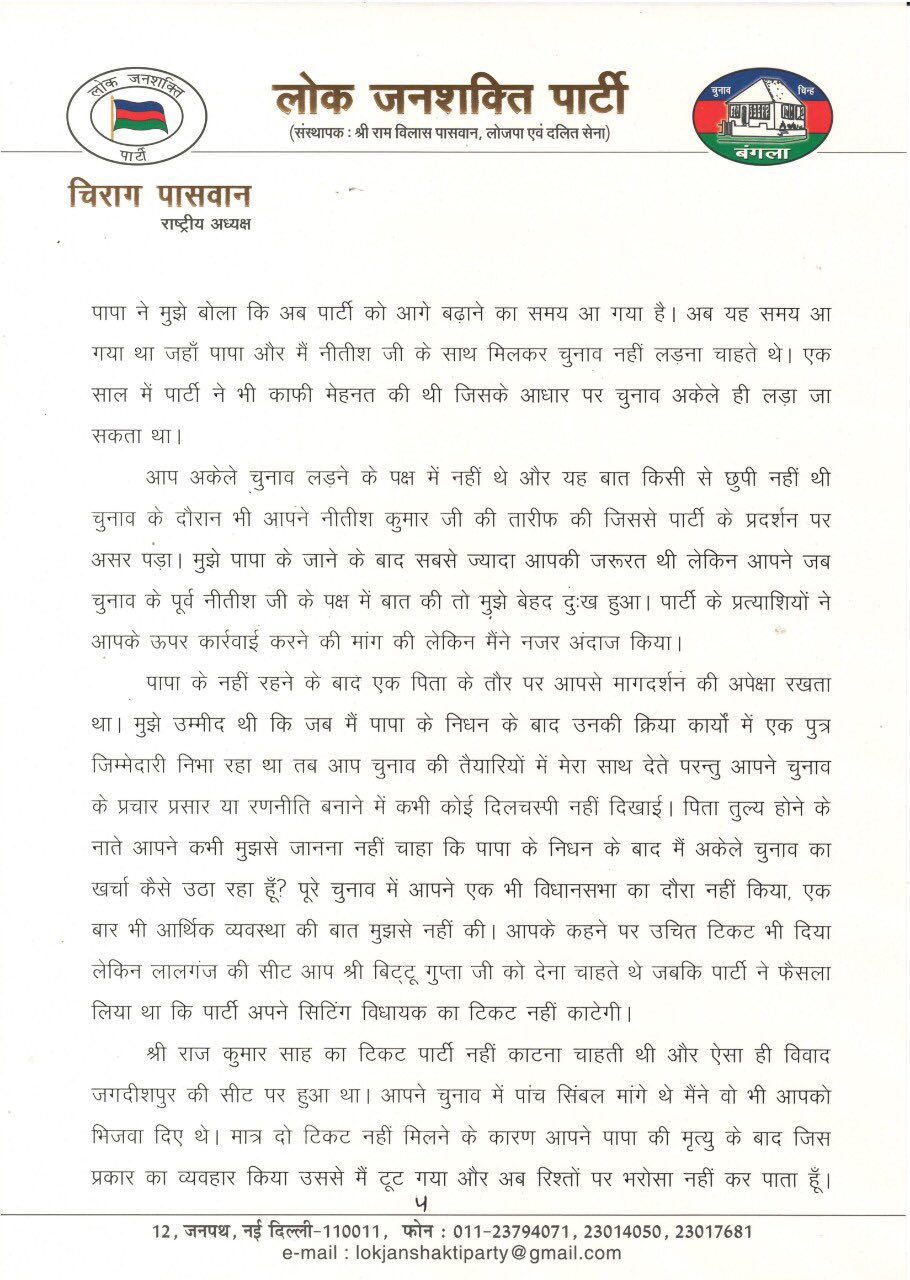 At the same time, the rebel MP Chaudhary Mehboob Ali Kaiser said that Chirag made a big mistake in the Bihar elections. Worked against JDU while in NDA. That's why we decided to change the leadership. Chirag lacks experience so we supported Pashupatinath Paras. Kaiser said that Chirag did not catch the pulse of Bihar's politics and made a big mistake, for which he and the entire party had to bear the brunt. Our best wishes to Chirag Paswan. By dealing with this situation, he will move forward and become a great leader.
.