Last Updated: 29 Apr, 2022 06:11 AM
Published: 29 Apr 2022 06:11 AM
Last Updated: 29 Apr 2022 06:11 AM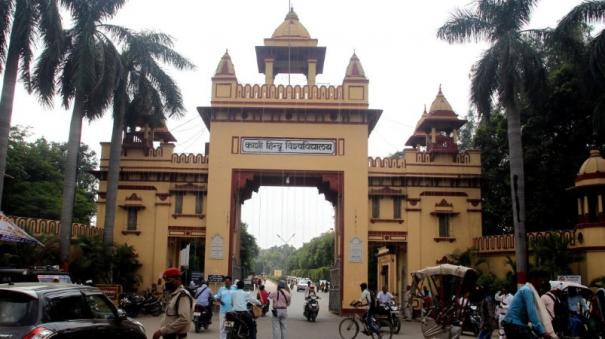 New Delhi: Mahila Mahavidyalaya, a women's college, also operates at the Banaras Hindu University (PHU), the oldest central university in the state of Uttar Pradesh. On behalf of this, an Iftar program was held yesterday evening to end the Ramadan fasting for Muslims.
PHU Associate Professor Sudhir Kumar Jain was the chief guest along with Muslim professors and students. News related to the event was posted on social media that night along with pictures.
Following this, PHU students staged a protest at its entrance. The protest was organized on behalf of the All India Vidya Parishad (ABVP), an RSS student body. In this, the sin of Vander Sudhir Kumar was burnt.
On behalf of the students, he said, "Vice-Chancellor must have gone to Jamia Millia Islamia and Aligarh Muslim University in Delhi to attend Iftar events like this." It is reprehensible that the Iftar program against Hindus has started here as a new practice. "
Rajesh Singh, Public Relations Officer, PHU, said, "Iftar has been a regular event for a long time. Has been suspended for 2 years due to corona proliferation and is currently resuming. There is no problem in this matter. "
However, the Central Security Forces have been mobilized to control the students who continue to protest. In protest, Bhagat Singh students staged a protest on behalf of the organization last evening, chanting the Hanuman mantra in front of the Vice Chancellor's residence on campus.
.