Officials from France, Germany, Norway, the United Kingdom, the United States of America and the European Union concluded a joint visit to the Sudanese capital, Khartoum.
The officials called for immediate progress towards a civilian transitional government through the political process facilitated by the tripartite mechanism of the United Nations, the African Union and IGAD, and called on Sudanese stakeholders to engage constructively and fully in the process.
The installation of members from the previous regime
The officials also warned, according to a joint statement published today, Friday, against any agreement or government resulting from non-comprehensive measures that lack credibility among the Sudanese public and the international community, and stressed the importance of working to create an environment conducive to the success of the political process.
From the demonstrations of Sudan – Khartoum
Officials also expressed grave concern about the reinstatement of members of the former regime again, as well as the rapid deterioration of the Sudanese economy.
Credible civilian government
They stressed that international financial support for the Sudanese government, including debt relief, can only be achieved by establishing a credible civilian government.
While expressing their concern that Sudan may lose billions of dollars in development aid from the World Bank and the IMF program for Sudan will be jeopardized if a credible civilian government is not established.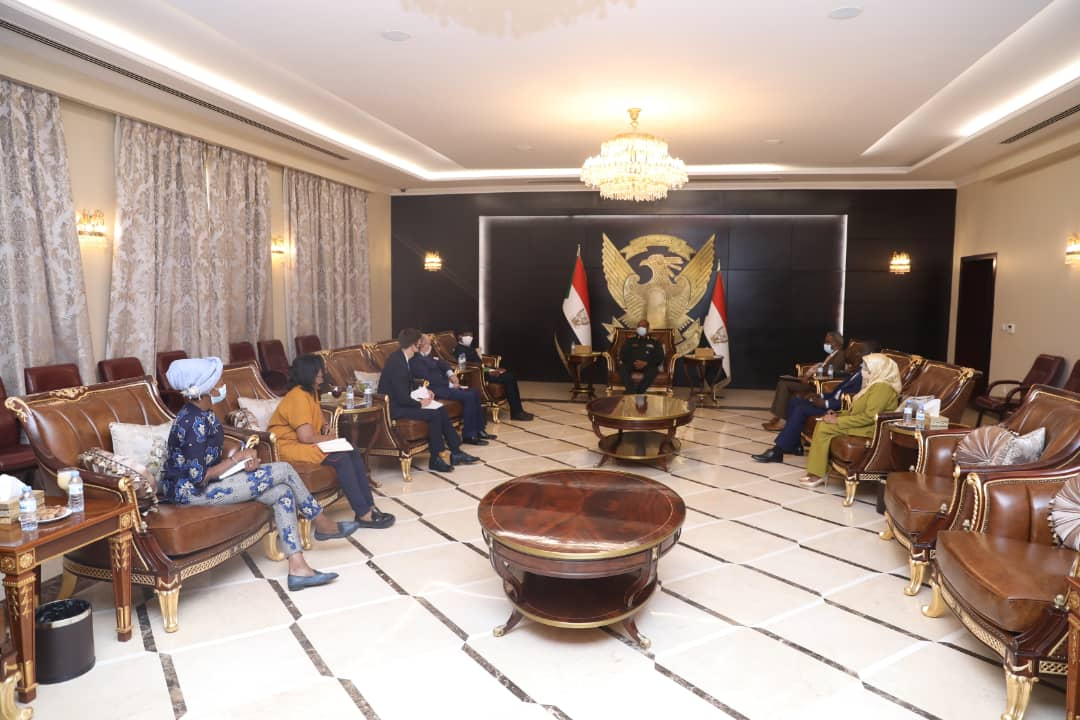 Al-Burhan and the African Union envoy met
It is noteworthy that the head of the Sudanese Sovereign Council, Abdel Fattah Al-Burhan, renewed yesterday the government's full commitment to dialogue to reach a political consensus.
Al-Burhan called on international envoys to support and encourage the political parties and the parties to the political process in the country to reach a national consensus leading to the formation of a government to manage the transitional period and to reach free and fair elections at its end.
Formation of a new government
It is noteworthy that since the beginning of this April, it has been reported that a number of political parties in the country, especially allied with the military component, are seeking to study an agreement in order to form a new government.
The country had entered a state of tension after the armed forces imposed exceptional measures on October 25 last year, announcing the dissolution of the government and the Sovereignty Council.
Since that time, the political parties that shared power with the military component, after the removal of Omar al-Bashir, have not been able to form a government to manage the transitional phase in the country, leading to general elections.