Lucknow: Uttar Pradesh will soon have a legislature Election Yogi will be the senior minister in the Adityanath-led cabinet as it takes place Swami Prasad Maurya Abruptly resigned. He Socialist Joined the party.
Uttar Pradesh, Goa, Manipur, Punjab, Uttarakhand Both 5 states Election Head to the day before yesterday for the date Election The Commission announced. In Uttar Pradesh, the legislature in 7 phases Election is going to happen. Starting February 10th Election Going on until March 7th.
Political parties have been campaigning vigorously via the internet since the election was announced and live campaigning has been banned due to the corona infection. In this situation, Swami Prasad, the most important leader of the other backward community in the state, left the party. He sent his resignation letter to Governor Anandiben Patel. And then Maurya Socialist Joined the party.
Resigned his ministerial post Swami Prasad Maurya As stated:
I worked with Yogi Adityanath in the cabinet despite the different ideology. However, I am resigning from my post due to the severe repression of Dalits, other backward classes, farmers, the unemployed and small workers.
Thus stated.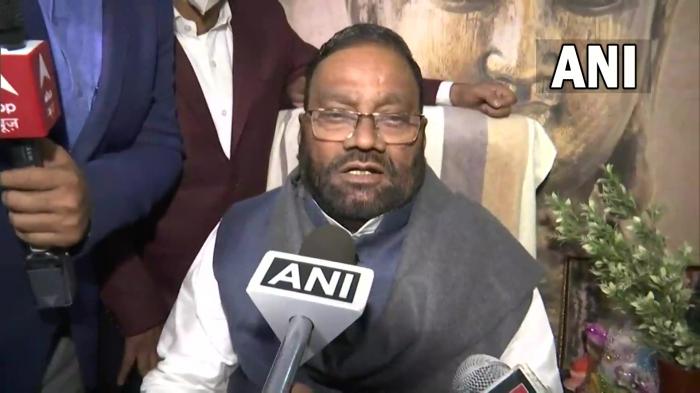 He later met Akhilesh Yadav and joined the party.
Following this, three MLAs Roshan Lal Verma, Brijesh Prajapati and Bhagwati Sagar announced their resignations. They too Socialist Joined the party.
Swami Prasad left the BJP in 2016 and joined the BJP. His daughter Sangamitra is from Uttar Pradesh BJP He is holding the post of MP.
Akhilesh Yadav has also posted on his Twitter page that some leaders, including Swami Prasad, have joined the Samajwadi Party.
.