Last Updated: 18 May, 2022 05:46 AM
Published: 18 May 2022 05:46 AM
Last Updated: 18 May 2022 05:46 AM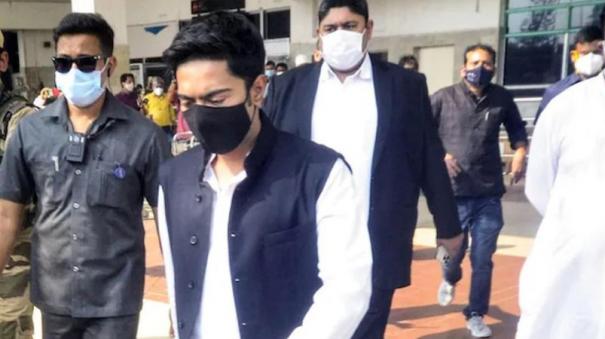 New DelhiCBI alleges corruption in Rs 1,352 crore misappropriation of coal mines in West Bengal: Chief Minister Mamata Banerjee's nephew Abhishek Banerjee and his wife Rujira
The enforcement department filed a lawsuit against both last year. The Enforcement Department has already summoned the two to appear at the Delhi office for investigation into the scam.
Abhishek Banerjee's petition in the Delhi High Court against this was dismissed and he filed a petition in the Supreme Court. He also demanded that he be questioned by enforcement officials in Kolkata.
A bench headed by Justice UL Lalith yesterday directed the Enforcement Department to hold a hearing on Abhishek Banerjee in Kolkata. "The West Bengal government should co-operate with the Enforcement Department's investigation. Authorities must provide security when it comes to interrogation. In Kolkata, the Enforcement Department should inform Abhishek Banerjee 24 hours before the hearing, "the judges said.
.