Highlights:
Guppumanna news that Surekha Vani has a second marriage
Surekha Vani denies fake news
Her daughter fires at the media
Tollywood celebrities get married one by one during the lockdown. Most eligible bachelors Nikhil, Nitin, Rana and Niharika get married in a hilarious manner. Leading actress and character artist Surekha Vani is also reportedly getting ready for her second marriage and the news that Surekha has agreed to a second marriage with her daughter Supritha Force has gone viral.
Reacting to the news, Surekha Vani took a screenshot of the Facebook post on her wedding news on a website and insisted that it was 'fake news'. Now Surekha Vani's daughter Supritha is serious about this news. Reacting to the news on social media about her mother, Suprita wrote on her Instagram wall, 'Tell the existing news … do not create new ones'.
Suprita was incensed at the media for writing like-minded news without knowing the facts as it does not seem like journalism. Her comments on Instagram Stories went viral, saying they were damaging the reputation of others and their careers for your revenue. All in all, Surekha Vani's wedding news is once again making her topic commotion on social media.
The name given by those who treat the girl like objects .. Anasuya Zabardast answer to the 'item' question
Surekha Vani, who is now a Yama activist on social media, regularly posts photos and dance videos of herself landing with her daughter Suprita. These videos of mothers are causing a commotion in the Nettinta tribe. All this is an attempt to bring Suprita into the movies.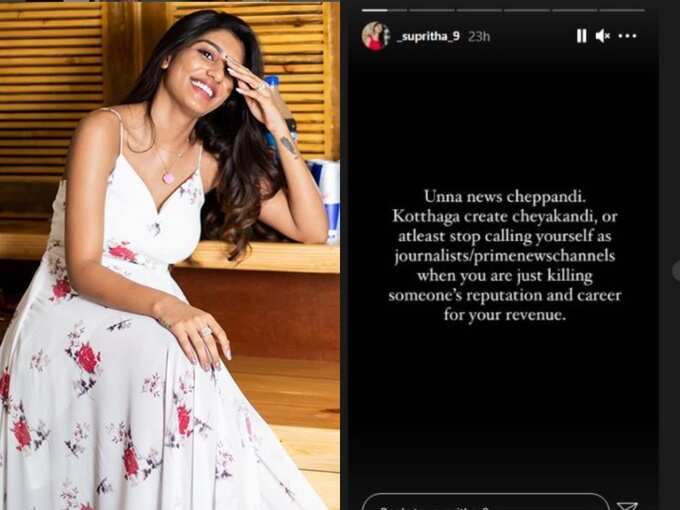 .