Highlights:
Suprita Naidu bustle on social media
Surekha Vani Daughter is attracting with videos
Freshly open on many topics
Character Artist Surekha Vani Daughter
Supritha Naidu .. Even though she has not done any movies till now, she has hit the name fame. Supritha Naidu is familiar to everyone who is active online. This celebrity kid, who is always active on his social account Instagram, has been shaking up social media with his fresh videos and photos from time to time. With this, Suprita, who has increased her following, recently conducted an online question and answer session and opened on many questions.

During this session, Suprita Naidu reacted to his eating habits, favorite places and personal matters. She said that she likes to stroll on the beaches and that she is more interested in texting than talking on calls. Do you like short hair or long hair? Answering the question in a romantic way, she said that she likes long hair. She also said that she prefers to listen to love songs and wear sarees rather than kurta.
How famous is Surekha Vani who entertained as a character artist on the silver screen .. Her daughter Suprita became just as famous by being active on social media. Besides attracting the eyes of the youth by dancing with their mother, making live chats with them is gaining full popularity. Surekha's riot with daughter Suprita continues to go viral on Netflix.
You and I are the heroine Anita Senchalam .. Decide! Reveal the real thing saying good bye
On the other hand, there is a lot of talk about Surekha Vani's second marriage, as well as Supritha's cine entry. However, Surekha Vani's second marriage matter went viral and Surekha and her daughter Supritha reacted strongly. He was outraged that it was inappropriate to make such false propaganda on personal matters. Supritha Cine Entry Matter is still running in suspense.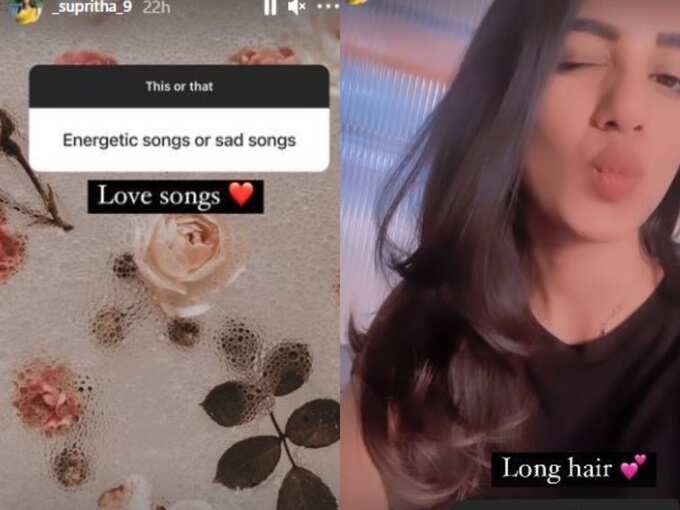 .