Gandhinagar: Gujarat Congress MLA Aswin Kotwal has resigned following reports that executive chairman Hardik Patel will step down. He joined the BJP.
Gujarat will go to the polls later this year. Political activities there have intensified. The BJP, the Congress and the Aam Aadmi Party are actively campaigning.
In this situation, there is an infighting in the Gujarat State Congress. Hardik Patel, the executive chairman of the Gujarat State Congress, is reportedly leaving the party.
Accordingly, he was harshly critical of the activities of the Gujarat Congress leaders. He, meanwhile, said he would not leave Congress and had worked 100 percent for the growth of Congress.
Meanwhile, Hardik Patel has removed the Congress executive chairman from the bio-data of his Twitter page. This raises the question of whether he is leaving Congress. It has also been reported that he is in talks to join the Aam Aadmi Party.
Aswin Kotwal, a three-time Congress MLA from Gujarat, has quit the party amid the controversy. Ketbramma was elected MLA from the tribal constituency. He met the Speaker of the Legislature and presented him with a letter of resignation from the post of MLA. Following this he joined the BJP.
For the past few days, Kotwal has been dissatisfied with the Congress leadership for not giving him the post of Leader of the Opposition in the Legislature. He said, "I have been a Congress MLA in Gujarat since 2007. I have seen the activities of Narendra Modi since he was the Chief Minister of Gujarat.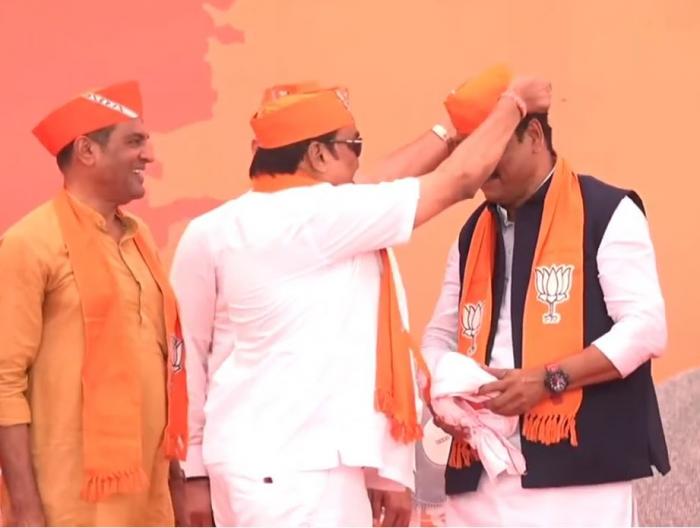 I have been impressed by him since that day. But I was in Congress because of policy. It seems now that only the BJP can bring growth if it wants to bring about the growth of the tribals in my area and work for them. That is why I have joined the BJP. "
.