Last Updated: 07 May, 2022 06:54 AM
Published: 07 May 2022 06:54 AM
Last Updated: 07 May 2022 06:54 AM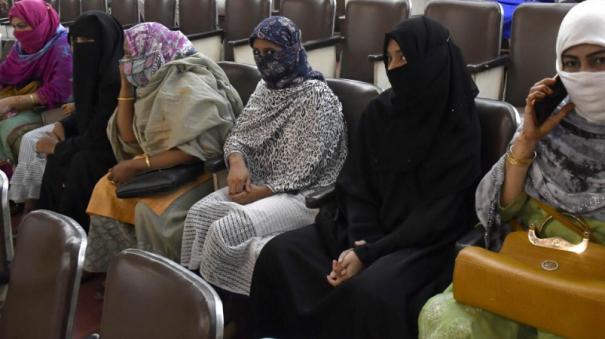 New Delhi: Benazir Hina, a woman from Ghaziabad, has filed a petition in the Supreme Court seeking to declare talaq-e-Hasan and talaq-e-esan as criminal offenses, just like Muthalak.
Benazir Hina hails from Ghaziabad in the state of Uttar Pradesh. She was married to Yusuf Naki from Delhi in 2020 according to Muslim custom. They had a baby boy. Yusuf sent Benazir Hina out of the house in December last year due to a family quarrel.
He has not spoken to Benazir Hina for the past 5 months. In this case, Yusuf sent a letter to Benazir Hina through his lawyer, Aswini Kumar Dube. It stated that the first divorce would be granted under the Talaq-i-Hasan system.
If there is no compromise ..
Under the talaq-i-Hasan system, talaq is pronounced once every month. If there is no compromise to live together within 3 months, the marriage is terminated by divorce for the 3rd time.
Following this, Benazir Hina filed a petition in the Supreme Court in which my parents were forced to pay a dowry. After that the husband's family was harassed for not paying more.
After marriage and while pregnant, I was physically and mentally affected by my husband and his family. Currently talaq-i-Hasan has formally pronounced the first talaq. This method is not the basic tenet of Islam. Therefore, talaq-i-Hasan and talaq-e-esan, which divorce only once after a gap of 3 months, should be declared a criminal offense like Mutlaq and should be banned.
Thus said Benazir Hina.
On August 22, 2017, the Supreme Court declared the Muthalak system unconstitutional. So it is arguable that intoxicants of choice runs the taste in talaq-i-hasan and talaq-i-esan.
.