Taliban leaders held talks in Tehran last weekend with the most prominent leaders of the Afghan alliance against them. These talks, the first of their kind, highlight the Taliban's efforts to rapprochement with their former opponents.
During the meeting, Afghan Taliban Foreign Minister Amir Khan Mottaki told the coalition leaders led by Ahmed Masoud that they could return to Afghanistan and promised to guarantee their safety, Mottaki revealed on Monday.
Afghan National Resistance in Panjshir (archive)
The coalition known as the "National Resistance Front" is led by Ahmed Masoud, the son of the anti-Taliban fighter Ahmed Shah Masoud, who was assassinated in 2001.
After the Taliban incursion into Kabul on August 15 following the withdrawal of US and NATO forces, a number of coalition fighters fled north to the Panjshir Valley to establish a base there and vowed to fight the Taliban.
Fighting raged for several weeks before the Taliban invaded the area. Since then, there have been reports of Taliban retaliation against ethnic Panjshir.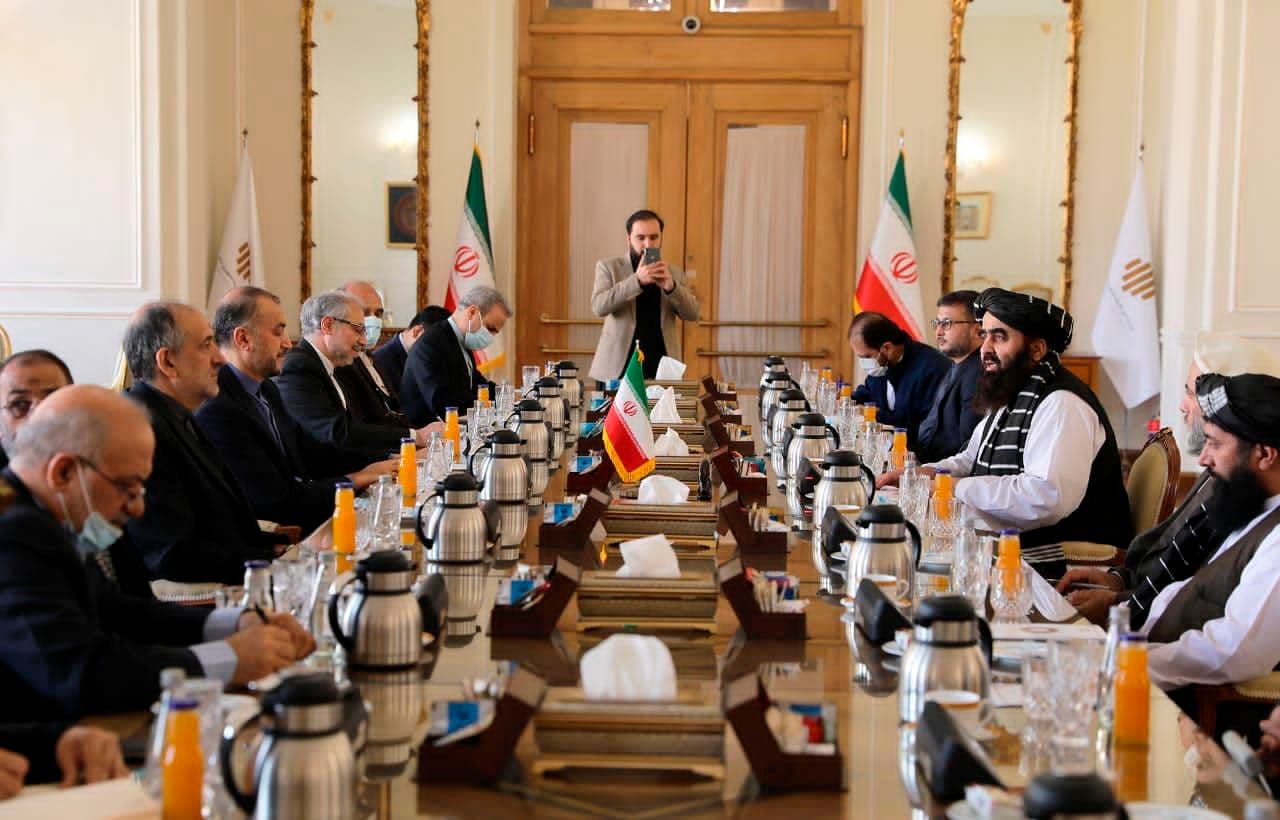 Taliban foreign minister meets Iran's foreign minister in Tehran yesterday
Sunday's meeting in Tehran is one of the first signs of a rapprochement between the Taliban and its opponents. Mottaki confirmed that he told Ahmed Masoud and his coalition leaders: "They can return to Afghanistan without any worries."
In Tehran, Amir Khan Mottaki also met with Iranian Foreign Minister Hossein Amir Abdollahian, who called for the release of Afghan financial assets for "humanitarian purposes." These financial assets have been frozen since the movement's seizure of power in Afghanistan.
A spokesman for the Iranian Foreign Ministry said on Monday that the visit does not constitute official Iranian recognition of the Taliban government.
After the meeting, a local news agency quoted the Iranian Foreign Minister as saying, "Afghan assets frozen by America… should be used for humanitarian purposes and to improve living conditions in Afghanistan."