Christchurch: New Zealand won the 2nd Test against Bangladesh by an innings and 117 runs. The two-match Test series ended in a 1-1 draw for both teams. Captain Latham, who scored a double hundred, was named Man of the Match and Conway was named Man of the Series.
New Zealand declared at 521 for 6 in the first innings. Bangladesh were bowled out for 126 in the first innings. They were bowled out for 278 in the 2nd innings, losing by an innings and 117 runs. The result came on the 3rd day of the Test match.
This is the 112th Test match and the last Test for New Zealand's experienced batsman Ross Taylor. With this match he retired from Test cricket.
Taylor has bowled just 8 overs in his Test career. He has taken 2 wickets in it. He last threw the ball 8 years ago. In the last Test, Taylor bowled the last ball of the innings, giving away the last wicket of Bangladesh, Ibadat Hussain. With the pleasure of taking one wicket for 0 runs in 0.3 overs Ross Taylor Said goodbye.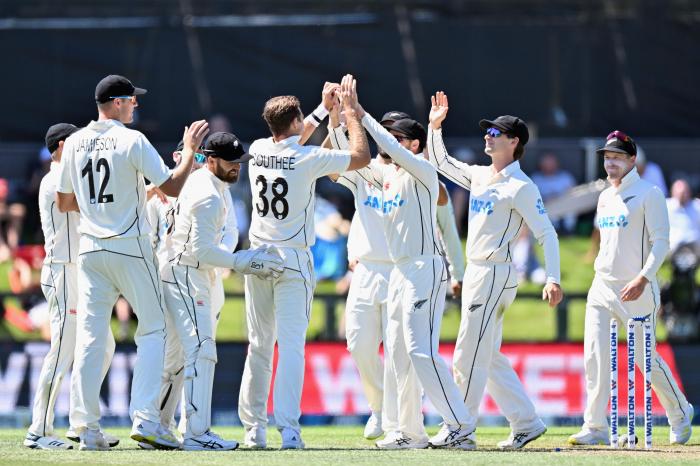 The main reason for New Zealand's success was Captain Latham's double century (252) and Conway's (109) century. The duo combined for 315 for the 2nd wicket. Captain Latham scored a double hundred and took 6 catches. Latham also became the first player to catch 6 catches in a match and score a double hundred.
The Himalayan score set by both was the reason for the victory.
In addition, Trent Bolt, Saudi, and Jamison, who did not shine in the last match of the bowling, together disrupted the Bangladesh batting.
Trent Bolt took his 300th wicket in his 75th Test match. He became the 4th New Zealander to take more than 300 wickets. Prior to this Sir Richard Hadley, Daniel Vettori and Tim Southee had achieved.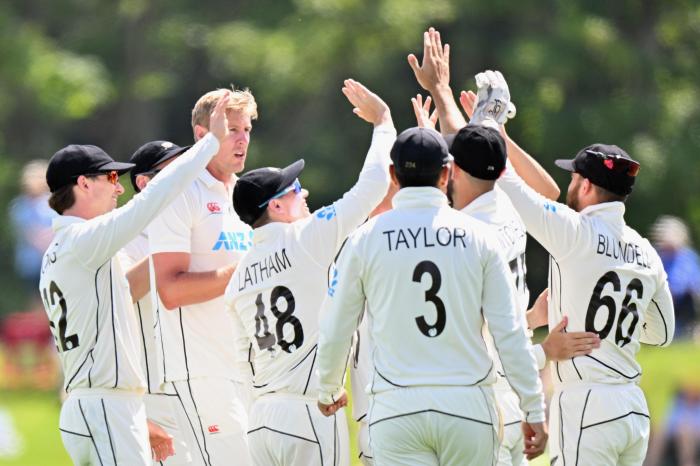 Bangladesh started the 2nd innings this morning. It was losing wickets at regular intervals from the start. Islam (21), Naeem (24), Shanto (29) and Mominul Haq (29) fell in the row.
Wicket-keeper despite falling wickets Lytton Das Batting leisurely and completing his 2nd century in the Test arena, Jamieson was bowled out for 102. Bangladesh then lost all their wickets for 278 runs at regular intervals. Bangladesh, who lost only 5 wickets for 229 runs, lost the remaining 5 wickets for the next 49 runs.
For New Zealand, Jamieson took 4 wickets and Wagner 3 wickets.
.