Highlights:
Uday Kiran and Reema Sen team up for 'Chitram'
Director Teja created a sensation with his first film
Teja is making a sequel with the same technical team again
There is no need to remind the Telugu audience of the movie 'Chitram'. Released 21 years ago, in the year 2000, 'Chitram' impressed the youth immensely. The director who introduced the film became Teja Talk of the Town. Also, new heroines Uday Kiran and Reema Sen also became popular with the first film.
Music director RP Patnaik was also introduced in the film. He is also well known for his debut film. Produced by Ramojirao under the banner of Ushakiran Movies, this short 'film' has brought a lot of benefits. It is learned that the budget of the film was not even Rs 50 lakh at that time.
After getting married, Nitin increased his speed .. He gave us a check: Varun Tej
A sequel is now coming to this experimental film that is a route map to college campus stories. Director Teja announced the film on Monday (February 22) on the occasion of his birthday. The movie is titled 'Chitram 1.1'. All the cast for this movie have taken on newcomers. Teja is going to introduce a total of 45 new actors through this film. However, only the actors are new. The technical team is almost the same old.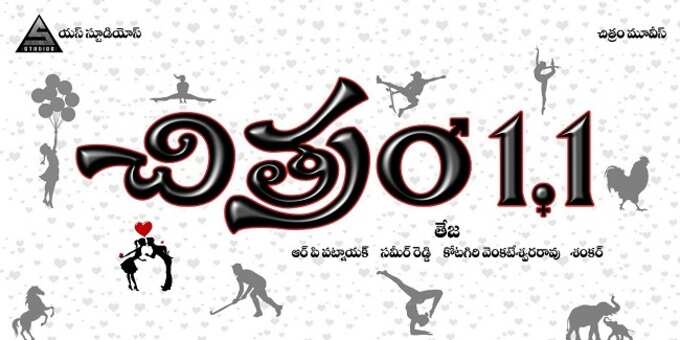 Music director RP Patnaik, who worked on the film 'Chitram', has teamed up with Teja again after a long time. If not, cinematographer Rasool Ellor, who worked on the film, will not be working on the film. He was replaced by Sameer Reddy as the cinematographer. Also, Kotagiri Venkateswara Rao is the editor. The film is being produced by Teja himself. S Studios Production Partner. Regular shooting for 'Image 1.1' will begin in March. After 21 years, Teja is all set to make a sequel to his super hit movie.
.