Last Updated: 29 Jun, 2022 05:04 AM
Published: 29 Jun 2022 05:04 AM
Last Updated: 29 Jun 2022 05:04 AM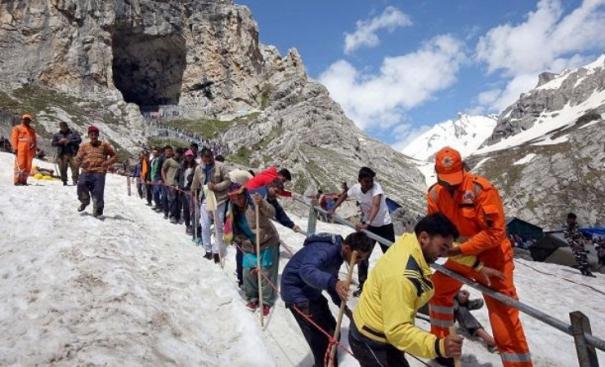 Srinagar: Amarnath Panilinga pilgrimage in Kashmir starts tomorrow (June 30) after 2 years.
Nitishwar Kumar, chief executive officer of the Amarnath Temple Board, said yesterday that devotees from Delhi could complete the Amarnath pilgrimage on the same day this year. They can fly from Delhi to Srinagar and then by helicopter from Srinagar to Panchtarani and from there to the cave temple. If you return to Srinagar by helicopter after worship, there is a flight to Delhi till midnight. Alternatively, pilgrims can complete the pilgrimage from Srinagar to Nilgiris.
Prior to this, helicopter service was provided to 2 places. Helicopter service is currently provided to 4 destinations.
The one-way fare between Srinagar-Neelkrat and Srinagar-Pahalgam is Rs 11,700 and Rs 10,800 respectively. Thus said the officer.
.