Last Updated : 12 Jan, 2023 07:43 PM
Published : 12 Jan 2023 07:43 PM
Last Updated : 12 Jan 2023 07:43 PM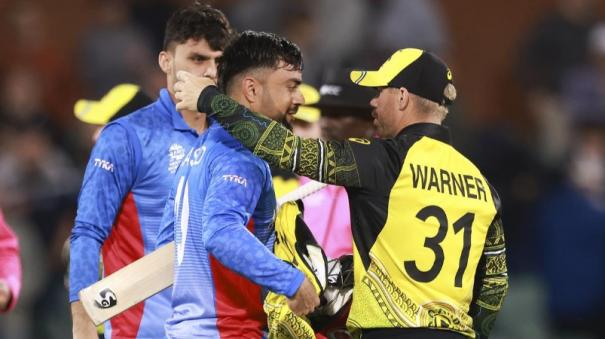 Kabul: Australia has announced it will pull out of a three-match ODI series against Afghanistan to protest against the Taliban regime's injustice and restrictions on women. After this, Afghanistan player Rashid Khan has hinted that he will definitely consider his Big Bash League future.
The Australian cricket team was scheduled to play a 3-match ODI series against the Afghanistan men's cricket team in the United Arab Emirates in March. Now Australia is away from that series citing this reason. This has been confirmed by Cricket Australia.
"I am very disappointed to know that Australia have pulled out of the series with us. I am forever proud to play for my country. This is a setback for us at a time when the world is seeing progress in cricket. This is because of the decision taken by Cricket Australia.
If playing Afghanistan embarrasses Australia, I don't want to embarrass anyone by playing in the PBL (Big Bash League). So I will definitely consider my future contribution to it. Cricket is the only hope of our country. Therefore, there is no need for politics in this," said Rashid Khan.
Cricket! The only hope for the country.
Keep politics out of it. @CricketAus @BBL @ACBofficials pic.twitter.com/ZPpvOBetPJ
Don't miss out!