The results of the newly joined Al-Ahly Jeddah players varied at the start of their periodic participation, between continuous clean sheets for Senegalese Edouard Mendy and numerous defeats for his French colleague Alain Saint-Maximin.
Al-Ahly Jeddah will host Al-Hazm Club on Friday, at the opening of the new season of the Saudi Roshan League, on the grounds of Prince Abdullah Al-Faisal Stadium in Jeddah.
Senegalese Edouard Mendy, the goalkeeper of the western team coming from English Chelsea, knew victory in all his first league appearances with his previous teams, in addition to keeping a clean sheet in them, as he won his first match in the Rennes shirt, which ended with a 2-0 victory in the third round of the 2019-2020 season against Strasbourg, and kept a clean sheet in the Reims shirt against Rennes. The team won 1-0 in the first rounds of 2018-2019. He also continued to keep his net clean in the first matches, with Chelsea's great victory over Crystal Palace 4-0 in the second rounds of 2020-2021.
The Ivorian Frank Casey, the latest member of the Western team, scored two goals in his first match with the Italian Atalanta shirt, despite losing 4-3 against Lazio in the 2016-2017 season, while he witnessed his only victory in his first match when he scored in his first match with Milan, in which he won 3-0 over Crotone. At the start of the 2017-2018 season, before he tied in his first meeting with Barcelona with Rayo Vallecano in the first rounds of 2022-2023.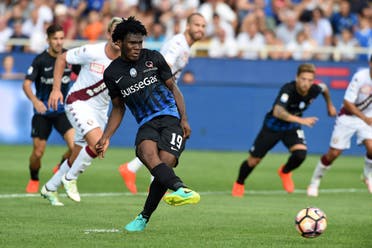 Frenchman Alain Saint-Maximin experienced ups and downs in his first matches with his new clubs, as he won only with Saint-Etienne and Monaco and lost with the slogans of Hanover, Bastia, Nice and Newcastle.
The clubs for which Mahrez played their first match did not witness a loss at the start of the competition, as they tied with Everton in the Leicester shirt, while Manchester City beat Arsenal in the Algerian international's first participation in 2018-2019.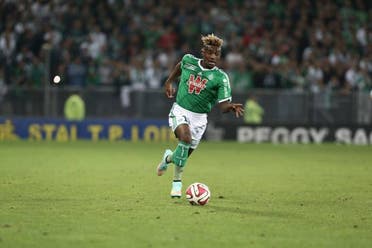 Brazilian Roberto Firmino won his first league match only once, with the Liverpool shirt against Stoke, while he lost with the Brazilian Vigerense against Ponte Preta in 2010 and with the Hoffenheim logo against Mainz in the second half of the 2010-2011 season.