Last Updated: 05 Jun, 2022 05:51 AM
Published: 05 Jun 2022 05:51 AM
Last Updated: 05 Jun 2022 05:51 AM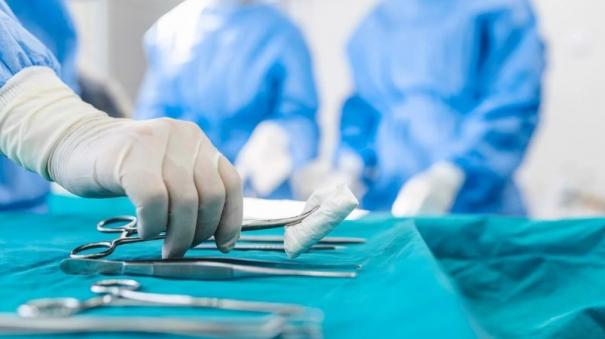 New Delhi: Srikanth, a 13-year-old boy from Delhi. Ivan was hit in the head when he was a child and went speechless. The boy was operated on and a tracheostomy tube was inserted into his neck. The boy Srikanth had been breathing through the tube for 7 years. Thus he suffered from inability to take food through the mouth.
Doctors at the Sir Gangaram Hospital in Delhi operated on the boy Srikanth and made him talk.
Dr Manish Munjal, head of the ear, nose and throat unit at the hospital, said, "Srikanth was breathing through a tracheostomy air tube. I have never seen a patient like this in the last 15 years. Following this, a team of doctors from the Chest, Pediatrics and Anesthesia departments was formed to treat the boy. "
Dr. Sapyasachchi Paul, Head of Chest Surgery, said, "This surgery was a challenge for us. This can sometimes lead to patient death.
The operation was successfully completed on April 23 last. The team of doctors successfully completed the surgery in about six and a half hours. The problem with the larynx was fixed. We are extra happy that the boy is now able to speak. Srikanth has been discharged and is fine. "
.