Pictures published by the Joint Forces Command of the Coalition to Support Legitimacy in Yemen, on Thursday, proved that the terrorist Houthi militia had created a customs center inside the Al-Sawadiya camp in Al-Bayda Governorate, and taken civilians and food and petroleum trucks as human shields.
The coalition indicated that the Houthi militia used the camp today to launch two ballistic missiles from inside it towards Shabwa governorate, which is a flagrant violation of international humanitarian law and its customary rules, especially with regard to using civilians as human shields.
The evacuation of Al-Sawadiya camp
On Thursday, the coalition asked civilians to evacuate the Al-Sawadiya camp in the Yemeni governorate of Al-Bayda for their own safety.
The coalition said, "The Houthis fired two ballistic missiles from the Al-Sawadiya camp, created a customs center in the camp, and took civilians as human shields."
The coalition confirmed that it "takes legal measures to deal with any threats from the Houthi militia."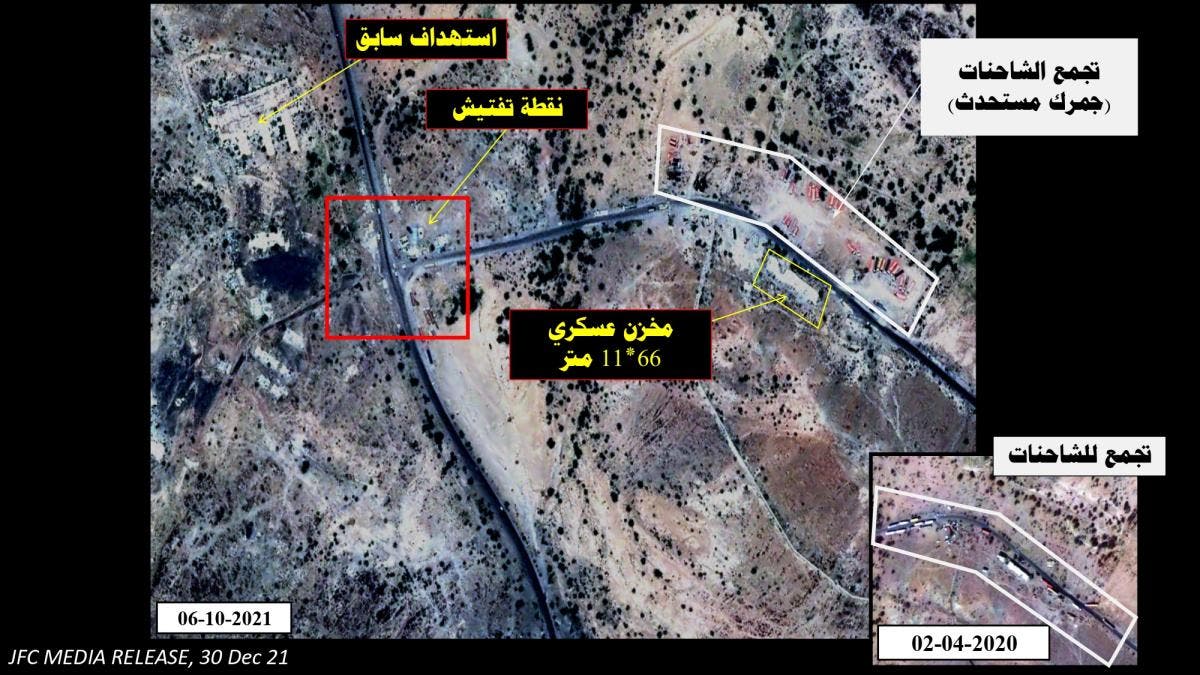 Earlier, the coalition reported, on Thursday, that its forces had carried out 22 targeting operations against the Houthi militia in Ma'rib during the past 24 hours, stressing that the targets in Marib destroyed 15 Houthi military vehicles and caused more than 150 casualties.
This comes as Yemeni news reported, Thursday, that the joint forces were killed and wounded in Markha district, Shabwa governorate, after they were targeted by a Houthi ballistic missile.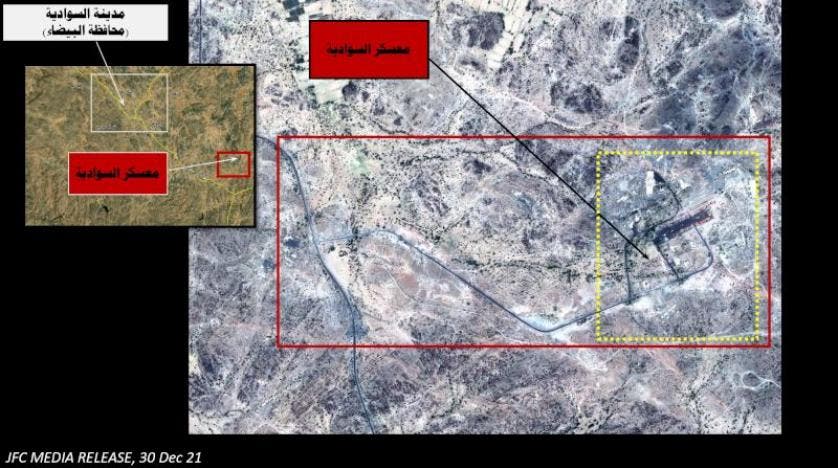 Military sources said that about 14 soldiers were killed, and 13 others were wounded, according to an initial toll, as a result of the Houthi missile attack on gatherings in Khamouma camp in Markha district, Shabwa governorate, noting that a number of wounded arrived at Ataq Hospital.
The area is witnessing a mobilization of the Giants Brigades, with the arrival of reinforcements to purify the districts of Bayhan, Ain and Usaylan from the Houthis, and to cut the supply lines to the militias heading towards Ma'rib Governorate.