On Wednesday, King Fahd Stadium in the Saudi capital, Riyadh, will witness the first confrontation between the Brazilians, Dani Alves, the player of Barcelona, ​​and Vinicius Junior, the Real Madrid winger, when the two teams meet in the semi-finals of the Spanish Super Cup.
Three months ago, the Catalan club announced the return of its former player to its ranks, and it is possible that the Brazilians will meet face to face, in a meeting of different generations, between Alves, 38, and Vinicius, 21, amid different situations in which the two clubs also live.
Alves is trying to help Barcelona to return to brilliance at a time when many expected his retirement, and his return to the team came due to the difficult economic situation in Barcelona, ​​while Vinicius is looking forward to continuing his successes with Real Madrid, and confirming his stardom.
On the other hand, Alves achieved all the titles with Barcelona, ​​​​who won 23 titles with him between 2008 and 2016, which are eight years of glory that contributed to dedicating him as the most successful football player in the world from the number of championships, as the former Brazilian international achieved 42 titles in his career. Vinicius aspires to collect his sixth title in the Real Madrid shirt, after achieving 5 titles earlier.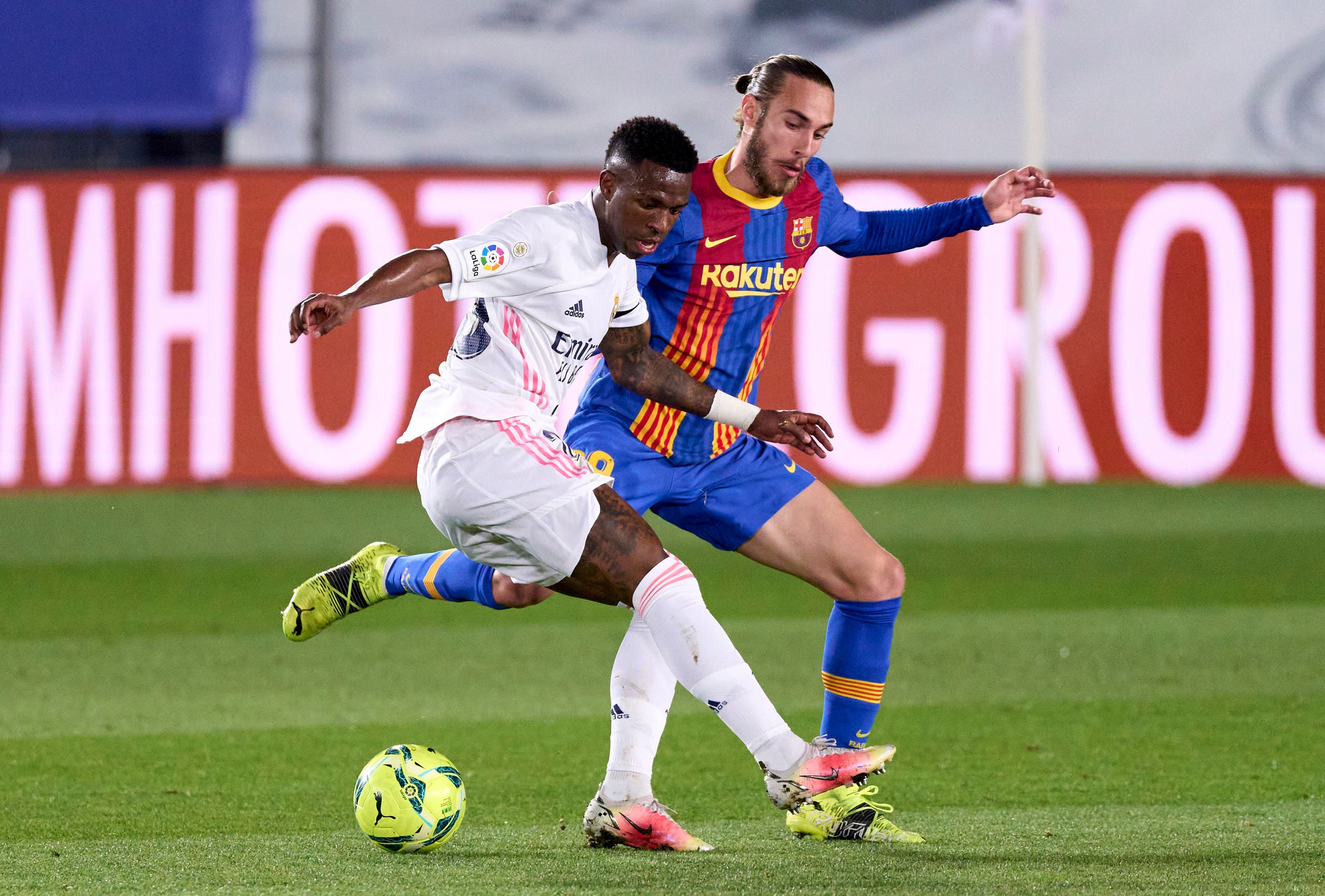 Both have good memories, as Alves faced Real Madrid 45 times, more than any other player, 22 wins against 16 defeats, and his last matches were against the Spanish capital team with Juventus and Paris Saint-Germain, and the results were negative, as for Vinicius, he faced Barcelona seven times. He has 4 wins, a draw and two defeats, but he has not lost against the Catalan club since the 2018-2019 season.
It is noteworthy that Alves began his professional career in the 2001-2002 season with the Brazilian Bahia, and Vinicius was at the age of one year, and Wednesday's meeting will be their first against each other, knowing that they also did not play together in one team or with the Brazil national team.