The accident management in Afghanistan announced that the death toll from the Khost earthquake has reached about 1,700, amid lack of resources, mountainous terrain and heavy rains that hamper rescue efforts.
Al-Arabiya/Al-Hadath correspondent stated that the arrival of food aid to the affected areas in Afghanistan is irregular, pointing out that the humanitarian aid that reaches Paktika is not enough for the need.
The earthquake, which measured 5.9 on the Richter scale, occurred early Wednesday morning in this poor, hard-to-reach rural area on the border with Pakistan.
Meanwhile, the heavy rains caused a number of landslides, which slowed relief efforts and damaged telephone and electricity lines.
For its part, the Taliban government called up the army, but it does not have much means. Its financial resources are very limited after billions of dollars in assets held abroad were frozen and Western international aid on which the country depended for twenty years had been suspended.
international aid
For its part, the United Nations, which stated that at least two thousand houses, each with between seven and eight people, were destroyed, indicated a lack of mechanisms to remove the rubble.
Secretary-General Antonio Guterres stressed that the United Nations was "on full alert" to assist Afghanistan, with first aid teams deployed and medicine and food sent.
From the earthquake in Afghanistan (AFP)
The United Nations Office for the Coordination of Humanitarian Affairs (OCHA) also indicated that the population is in need of shelter as a top priority due to the unusually cold and rainy season, as well as food and non-food assistance, and in terms of water, hygiene and sanitation services.
frequent earthquakes
On Thursday, the Taliban announced that it had received two planes loaded with aid from Iran and one from Qatar. Eight trucks loaded with food and first aid supplies from neighboring Pakistan have also arrived in Paktika province.
It is noteworthy that Afghanistan witnesses frequent earthquakes, especially in the Hindu Kush mountain range, which is located at the intersection of the Eurasian and Indian tectonic plates.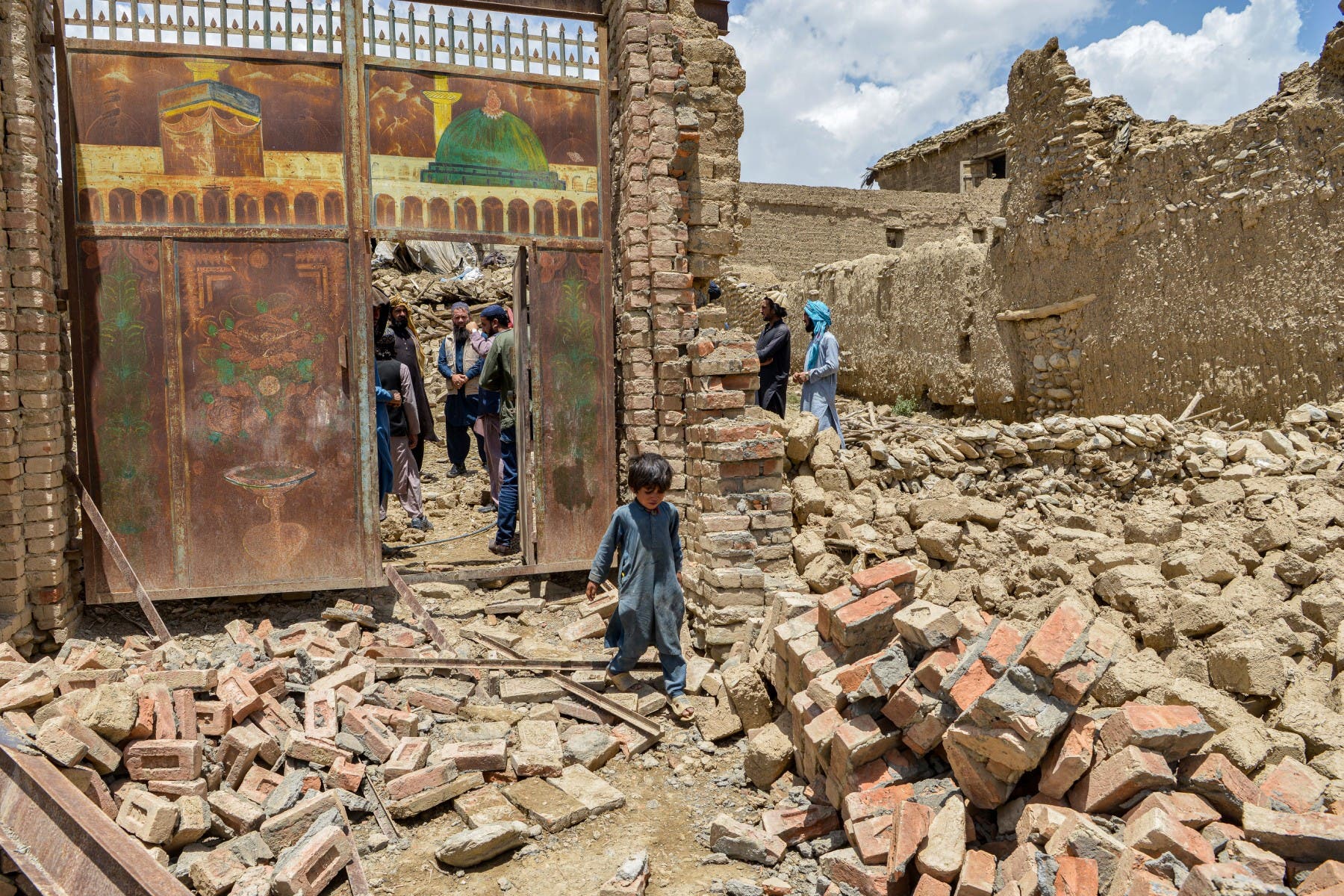 From the earthquake in Afghanistan (AFP)
These disasters can be particularly devastating, due to the low resilience of rural Afghan homes.
The most violent earthquake in the modern history of Afghanistan occurred in May 1998 and killed five thousand people in Takhar and Badakhshan (northeast) provinces.