Ukraine announced Saturday evening the evacuation of "all women, children and the elderly" from the besieged Azovstal plant from Russian forces in the southern city of Mariupol.
"The president's order has been fulfilled: all women, all children and all elderly people have been evacuated from Azovstal. This part of the humanitarian mission has been accomplished in Mariupol," Ukrainian Deputy Prime Minister Irina Vereshchuk said on social media.
Buses in an area under the control of pro-Russian forces were transported to some of the evacuees from Azovstal
"This part of the humanitarian operation in Mariupol is over," Vereshchuk added.
On Friday, Ukraine announced an evacuation plan from Azovstal and other parts of Mariupol on Saturday.
Earlier in the day, the Russian "Interfax" news agency quoted Moscow-backed separatists in the Donetsk region of Ukraine as saying that 50 civilians were evacuated today from the besieged factory area.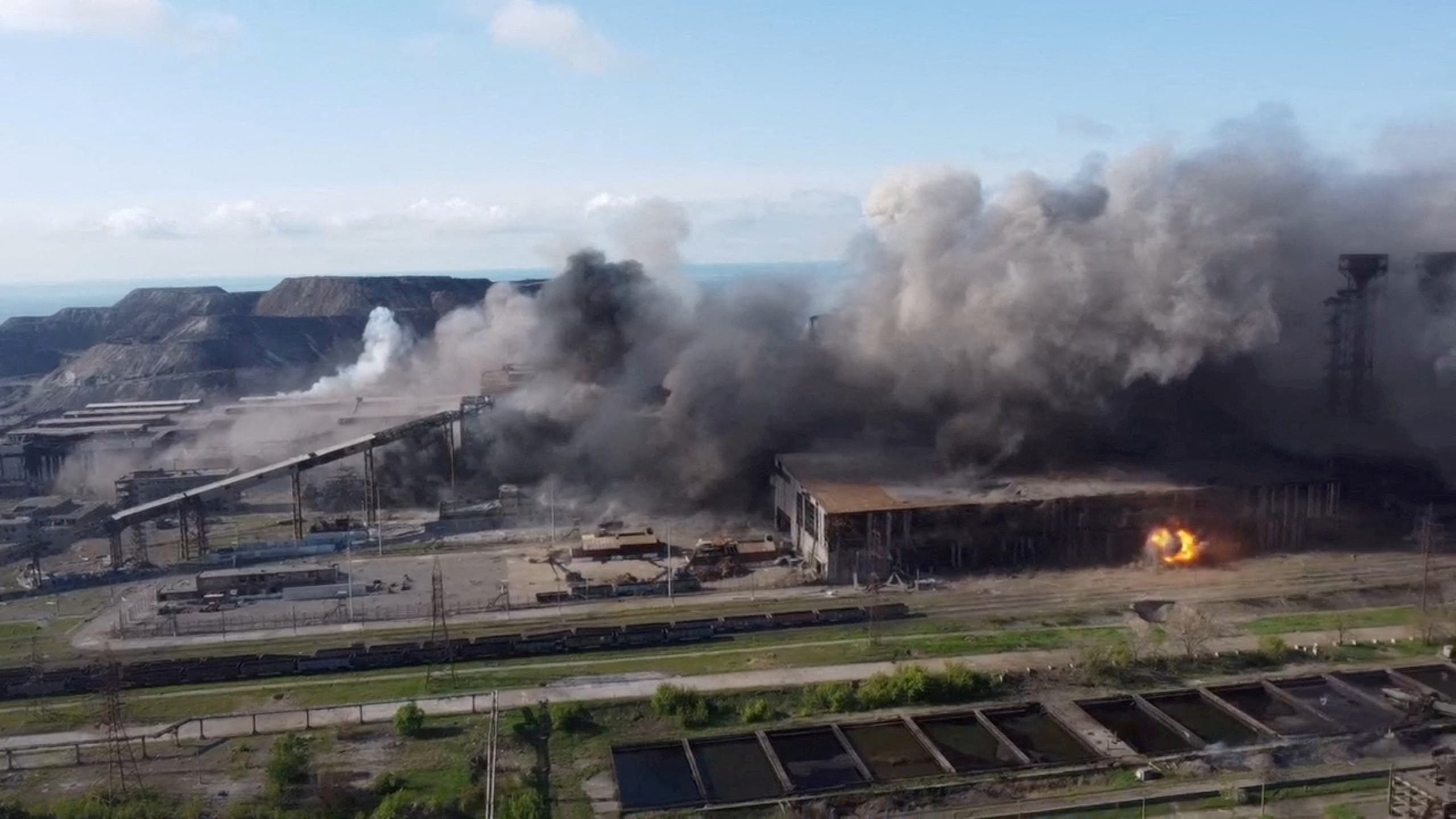 The bombing of the Azovstal factory last Thursday
Many civilians were trapped for weeks with Ukrainian fighters in the huge Azovstal complex, before the UN-sponsored evacuation began at the end of last April.
Earlier in the day, the Ukrainian army command said that Russia is continuing its offensive on the territory of the Azovstal steel plant. "With the support of artillery and tank fire, the enemy continues its incursions," she added in her regular evening press briefing on Facebook.
In another context, the Strategic Communications Department of the Ukrainian Armed Forces said today that the Russian forces are continuing their offensive operations in eastern Ukraine. The Ukrainian news agency quoted the administration as saying that Russian forces continue to attack in the east of the country "to impose full control over the Donetsk and Luhansk regions, and to maintain a land corridor between these lands and the Crimea."
For its part, the Russian Defense Ministry said today, Saturday, that high-precision missiles destroyed Ukrainian planes at airports in the regions of Artsys, Odessa and Voznesink, and Iskander missiles destroyed US and European equipment near Kharkiv.
Ukraine said earlier that four missiles landed in the Odessa region today, without causing any casualties. Ukrainian Army Southern Command spokeswoman Natalia Homenyuk said four missiles hit a furniture factory in a residential area, while two hit an earlier runway.