New Delhi: He became the first Indian cricketer to play in T20 cricket in India Dinesh Mongia Joined Bajaj today. Along with him, Congress MLA Pathe Singh Bajwa also joined BJP
Saurav Ganguly was the captain of the Indian team in the 2003 World Cup squad. Dinesh Mongia Is significant. Left-handed batsman Dinesh Mongia The one who can play the field in the middle.
Played in 57 matches for the Indian team so far Dinesh Mongia Added 1,230 runs. The highest score was 159 against Zimbabwe in Guwahati in March 2020.
Going abroad Dinesh Mongia Criticism arose that it was not performing well, and subsequently, gradually from the team Dinesh Mongia Sidelined.
What most cricket fans do not know is that Dinesh Mongia became the first Indian cricketer to play in an international T20 cricket tournament. 2004 for the Lancashire team in London Dinesh Mongia Banged. Dinesh Mongia still has this pride. After leaving the Indian team, he played for the county teams Lancashire and Leicestershire in England.
Mongia made his ODI debut for India in 2001 against Australia, scoring his first fifty in his fifth match against England.
In the middle row Dinesh Mongia Mongia won a place in the 2003 World Cup because he excelled, especially when he needed to, and could bat slowly when the wicket fell. The denial of a place to VVS Laxman was a major controversy as Mongia was included in the squad.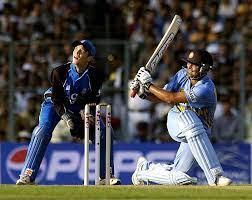 Former Indian cricketer Dinesh Mongia and Congress MLA Pathe Singh Bajwa today met Union Minister ahead of next year's Assembly elections in Punjab. Gajendra Singh Shekhawat Joined the BJP in the presence.
Fathe Singh Bajwa, MLA of Quadian constituency, is the brother of senior Congress leader Pratap Singh Bajwa. Apart from them, Palwinder Singh Latty MLA also joined the BJP today.
.