With the contributions of the Ministry of Industry and Technology, Beyoğlu Municipality and Technopark Istanbul, Turkey's first satellite incubation center "Cube Beyoğlu" was officially opened. Cube Beyoğlu, which started its activities in a 5-storey building on Beyoğlu Mis Street, will provide the opportunity for young people to implement their technology-based ideas.
"Cube Beyoğlu" will bring together Boğaziçi University, Istanbul Technical University and Middle East Technical University, which have the strongest technical infrastructure in Turkey, with young entrepreneurs in Beyoğlu. The Center will contribute to the technological development of Turkey by providing access to all the resources necessary for technology-based entrepreneurs to operate in the fields of innovation, technology and entrepreneurship.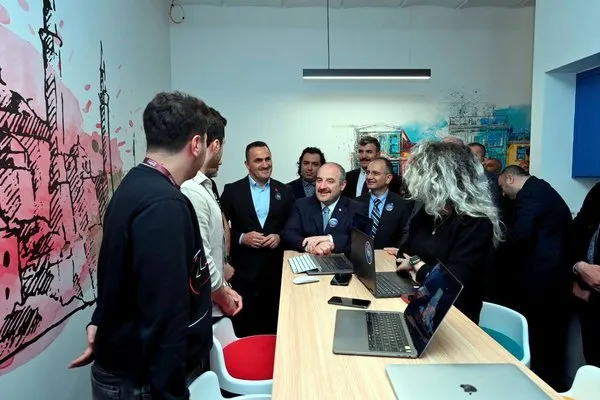 "3-4 FRIENDS CAN GET TOGETHER AND FOUND A COMPANY WITH $100-200 MILLION REVENUE"
Industry and Technology Minister Mustafa Varank came to the opening with his TOGG official vehicle. Minister Varank, who was welcomed by Beyoğlu Mayor Haydar Ali Yıldız, also made a speech at the opening. Minister Varank said, "R&D and innovation are the key to the value-added development of Turkey. Here is a step we took with the idea of ​​establishing incubation centers in cities to include our young people in these processes by establishing incubation centers outside of our technoparks. For example, we live in Beyoğlu right now. We will have implemented the concept of incubation in Istanbul Technopark with "Cube Beyoğlu" in Beyoğlu. Our most important assurance, our most important pillar is our precious young people. Today, we are working with the energy of the youth, the vision of the young people, the ideas and projects put forward by the young people. Turkey is experiencing its golden age in entrepreneurship. Three or four friends from young children can come together and establish companies with revenues and turnovers of 100 million -200 million dollars. Hopefully we will continue to do so. While we continue to do this, one of our most important centers will be "Cube Beyoğlu". Here We will run a thematic incubator, as well as launch an entrepreneurship center."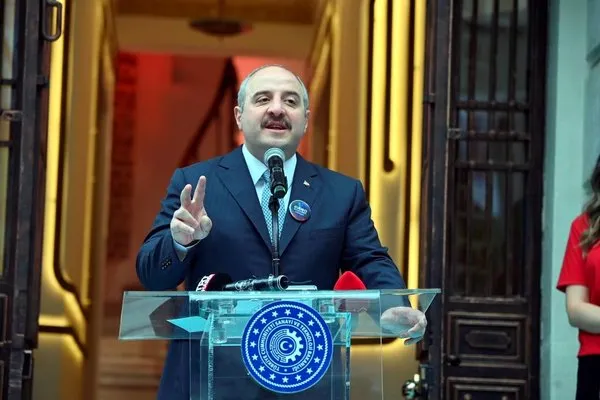 Beyoğlu Mayor Haydar Ali Yıldız said, "Beyoğlu, as the center of technology, will be a point known to Turkey and Istanbul from now on. Beyoğlu, the city of firsts, is the place where cinema, theater, every kind of culture and art events you can think of. Today, it is the first inner city incubation center. We are honored to open it in Beyoğlu," he said. After the speeches, the ribbon was cut and the official opening was made. Minister Varank and his entourage also chatted with the youth in 'Cube Beyoğlu'.