Published: 29 Dec 2021 06:21 am
Updated: 29 Dec 2021 06:21 am
Published: 29 Dec 2021 06:21 AM
Last Updated: 29 Dec 2021 06:21 AM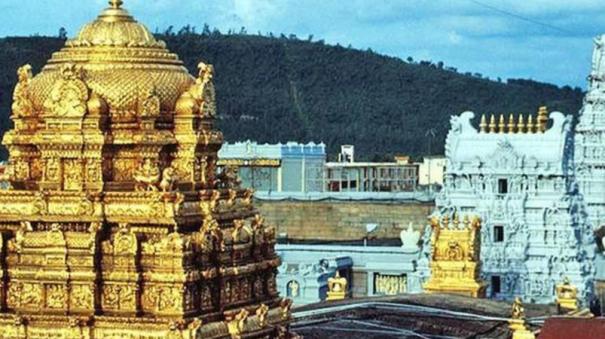 Thirumalai: A consultative meeting on Vaikunda Ekadasi arrangements was held yesterday at Annamayya Bhavan in Thirumalai under the chairmanship of Devasthan Additional Executive Officer Dharmaretti. Officer Dharma Reddy later told reporters:
The temple has taken some decisions for the convenience of the common devotees ahead of the English New Year on January 1 and the opening of the gates of heaven from the 13th to the 22nd on the occasion of Vaikunda Ekadasi. The gates of heaven open at 2 am on the 13th of Vaikunda Ekadasi. After the VIP devotees, ordinary devotees will be allowed to perform Swami Darshan from 9 am. Devotees can perform the Heaven's Gate Darshan for 10 consecutive days from the 13th to the 22nd. Devotees must adhere to the corona conditions due to the spread of omega-3 infections. If there are signs of corona, please do not come to Tirumala for the concerned devotees even if you have a booked ticket for the darshan.
The temple Alwar wedding is scheduled to take place on January 11. On the eve of Vaikunda Ekadasi on the 13th, Sridevi and Bhudevi will stroll down the hill in the golden chariot that morning. From January 1 and January 13 to 22, a total of 55,000 free tickets will be issued to locals in Tirupati alone at a rate of 5,000 free tickets per day. Thus he said.
.