Last night, unexpectedly, we found ourselves faced with another of those events that it will be inevitable to talk about when we review the year 2023, and before one of the biggest earthquakes suffered by the video game industry in recent times (and with how turbulent have been, the truth is, that's quite saying). The retirement in March 2024 of Jim Ryan, the current president and CEO of Sony Interactive Entertainment – and, therefore, the person most responsible for PlayStation – is a shake to the foundations of the Japanese company and, above all, the end of an era whose assessment is very different depending on who you ask.
Ryan became the head of Sony's video game division relatively recently, in 2019, but he is one of the few managers who have been there since the beginning of time and who knows the ins and outs of PlayStation like no one else. A three-decade trajectory that began with the formation of Sony Computer Entertainment Europe in the United Kingdom in 1994, where legend has it that Ryan even dedicated himself to personally going to Ikea to buy office furniture. A real "company man", come on.
These types of anecdotes make it not surprising that Ryan is a very beloved person within Sony. His employees hold him in high regard and describe him as an affable guy, to the point that in the English office people referred to him as "Uncle Jim." At a conference last April, Shahid Ahmed (SCEE's former director of content strategy) called him a hero, and Andrew House, one of his predecessors at the helm of SIE, called Ryan "the secret weapon." from PlayStation.
That image, however, contrasts with the one that many users have of it. Last night, when his departure was announced, the reactions were mostly joy and rejoicing. And in a way it is understandable: Ryan may leave the company in an enviable financial state and in a privileged position within the sector, but Ryan is personally accused of being responsible for the recent drift towards the hated games as a service, for the lack of first-party titles within the PlayStation 5 catalog or some somewhat controversial statements and decisions. Ryan is a guy who may have always prioritized shareholders over brand fans, and his public image has been affected and defined by it.
All that is true, but it is also true that, from an analytical and purely financial point of view, Jim Ryan's management has been more than positive for Sony. In recent hours there has been no shortage of false gurus who have stated (without any evidence, obviously) that we are facing a covert dismissal, but nothing could be further from the truth. Ryan is leaving because he wants to (his complaints about the difficulty of combining life in the United Kingdom with work in the United States are by no means new), and I assure you that within Sony they would prefer it not to be that way. With Ryan they have increased their income with numerous records, they have reaffirmed their position in the market even with the unstoppable rise of Nintendo and Switch, and the manager has been ultimately responsible, for example, for the success of the launch of PlayStation 5, even with a pandemic and a catastrophic supply problem involved. To the parrot, they are not that bad. Don't let them fool you.
But of course, Ryan has been the visible face of Sony (and the person ultimately responsible, we are not going to fool ourselves) during some recent moves that were very unpopular among fans. One of the most controversial, for example, was the closure of the Japan Studio, which to make matters worse was supposed to promote a Team Asobi that has been missing since then. Another was a big bet on Games as a Service (GaaS), with the purchase of Bungie and the promise that they would have twelve titles of this type published in 2025. And many fans took the launch of the games as the worst of betrayal. console exclusives on PC, something that has caused us to see games like The Last of Us, Marvel's Spider-Man, Days Gone, Horizon Zero Dawn or Ratchet & Clank on Steam.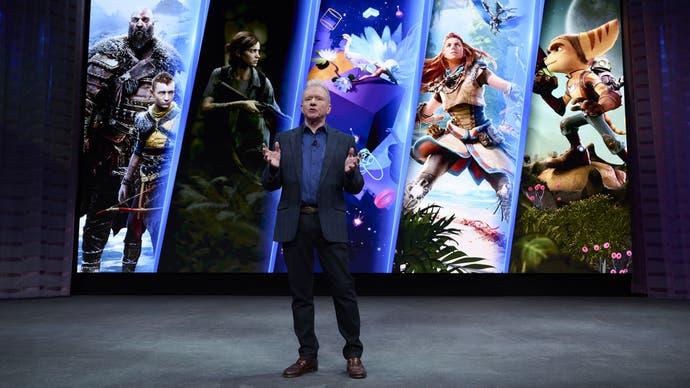 Movements that, on the other hand, have been a quite logical and rational reaction to an industry that is changing at breakneck speed. Things are very different now than they were five or ten years ago, and we still have many changes to see during this decade, both in the way video games are distributed and the way they are consumed. And that's without counting the appearance of giants like Amazon or Netflix, with their sights set on this lucrative entertainment segment. It would have been comfortable for Ryan to maintain the same strategy as in the previous two generations, to sit back and watch them come while the money continued to come in and not have taken certain measures, such as betting on the PC or subscription services. But Ryan knew, as Microsoft also knows, for example, that the console business has changed and that there is only one Nintendo, that others have to do things differently. Theirs were unpopular but necessary decisions, aimed not at satisfying the short-term fan, but at ensuring the future of PlayStation and placing it in a favorable position when it comes to approaching the big changes that are coming.
Before them, the first big question is, of course, who will be Jim Ryan's successor. In the short term, his position will be occupied on an interim basis by Hiroki Totoki, the current president, COO and CFO of Sony Group Corporation, but the plan is to find another, permanent replacement over the next year. And the profile of this person is the one that, in the end, will define the future of PlayStation for the next decade.
Ryan, despite his enormous experience within PlayStation, had an economic and marketing background. He was not a manager like Phil Spencer or Satoru Iwata, much closer to the feelings of the players and fans of the brand. Yes, Ryan was able to tell you in an interview that he would like to bring Jumping Flash back to PSOne (something that, to be honest, I don't know if he says much in his favor), but he wasn't a gamer. In such a passionate industry, with a public that adopts such an identity-based position, that is not well regarded. He wasn't one of us.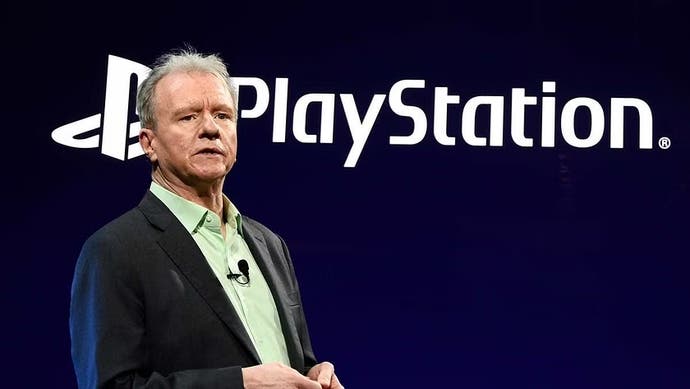 That type of profile closer to the fanbase is what Sony may be looking for in its successor. But is it the one you need? We as users may not have liked many of Ryan's decisions, but his results are undeniable. For the company, perhaps, this more financial profile is appropriate, and they just have to work more on the packaging, on selling its image better. I think they do have to work on it, whoever is chosen. In the end, for Sony the important thing is not if Paco123 gets angry on Twitter because they have closed the Japan Studio, but if the annual accounts continue to grow year after year. But it also cannot be ignored, as has been done during the Ryan era, that the image among fans is important.
Even if a somewhat different profile is chosen, more disruptive and closer to developers and players, we do not expect Sony's strategy to change in the short/medium term. With Ryan PlayStation has positioned itself, in some cases more timidly, in others more decisively, to have the capacity to react depending on where the industry turns, while currently adopting a more traditional stance. Are games as a service the future? They have studios and a handful of titles in development. Are they subscription services? They have PlayStation Plus. Is it streaming? They have PlayStation Now. Is it the PC? With a catalog and Nixxes they have you covered. And if things remain the same, PlayStation 5 is in a good position. Not anything else, but Ryan has been farsighted, even taking some of his most powerful IPs, such as The Last of Us or Uncharted, to other media such as film and television.
You can say whatever you want about Jim Ryan, and surely no one is absolutely right or completely wrong. But what is undeniable is that the British manager, in just five years, has left a gap that is very difficult to fill both at Sony and in the industry itself. His successor, whoever it is in the end, will have an easy time surpassing him in aspects such as his public image. But in others, much more related to management, it will be incredibly complicated. Uncertain times, therefore, but also very interesting when it comes to seeing how they unfold in the coming months.