Russian President Vladimir Putin has been very clear that while civilians can leave the besieged Azovstal plant in Mariupol in southeastern Ukraine, Kremlin spokesman Dmitry Peskov said, fighters should lay down their weapons.
"What could be the subject of negotiations in this case?" Peskov added, as quoted by the TASS news agency on Thursday.
"Take advantage of the opportunity"
In addition, the governor of Donetsk region in eastern Ukraine, Pavlo Kirilenko, said Thursday that Russia is preventing the evacuation of wounded Ukrainian fighters from the Azovstal plant because it wants to arrest them.
Kirilenko, the governor of the eastern Donetsk region, also said that Russia is also obstructing efforts to arrange humanitarian corridors elsewhere in Donetsk, but that Russian forces have been pushed back across his region.
A picture of the damaged buildings of the Azovstal factory in Mariupol (Archive from AFP)
"They (want) to take advantage of the opportunity to capture the defenders of Mariupol, one of the main (elements) of them… the Azov battalion," he told a press briefing.
He also added: "Therefore, the Russian side does not agree to any evacuation measures regarding the wounded (Ukrainian) troops."
last pocket
It is noteworthy that the Azovstal Industrial Complex, a large part of which was destroyed by the Russian bombing, is the last enclave in which the organized Ukrainian resistance is holed up in Mariupol.
Russia had announced a few days ago a ceasefire in order to allow civilians to leave to any side they wanted. It also confirmed that it will also allow the exit of soldiers, fighters, and what it describes as mercenaries, provided that they lay down their weapons and declare their surrender.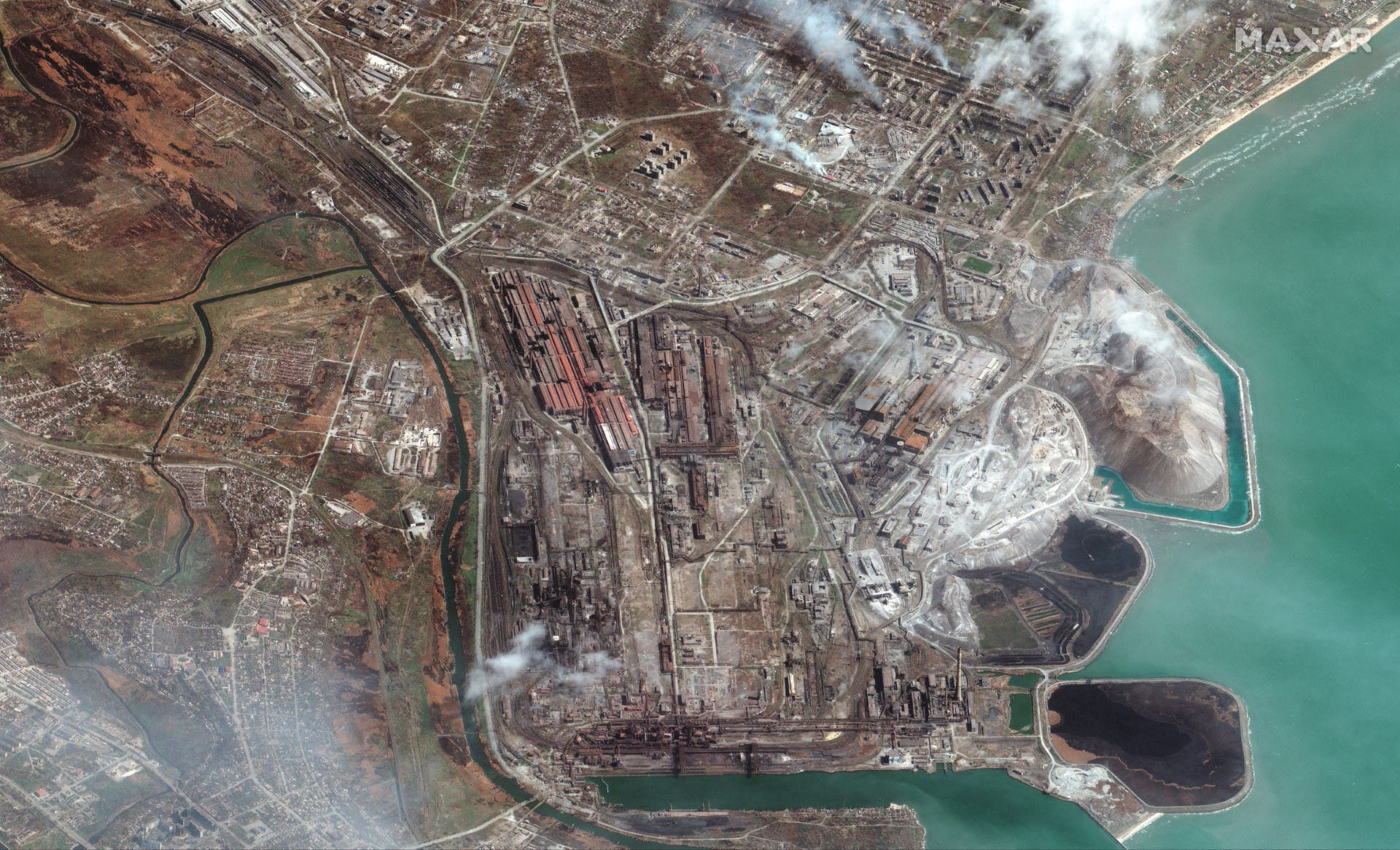 Satellite images show the Azovstal plant (Archive from AFP)
However, the Ukrainian authorities denied that there had been any ceasefire, while the two sides blamed each other and blamed each other on accusations.
It is noteworthy that the city of Mariupol on the Sea of ​​Azov, since the start of the Russian military operation on the territory of its western neighbor, has been a strategic target for Moscow, since its control will open land corridors for the movement of Russian forces between eastern Ukraine and Crimea, which Moscow annexed to its territory in 2014.