With videoFor more than fifty years, Walter Dean Lewis has operated a mega junkyard in a Georgia forest. Elvis Presley's last car is said to be among the thousands of old-timers that are slowly being overgrown by trees and shrubs.
For some it is heaven on earth, for others probably the largest scrap heap in the world. Old Car City in Georgia, less than an hour's drive from metropolitan Atlanta, lives up to its name: More than 4,400 wrecked cars lie rusting away in a 14-acre forest here. Some cars are as old as the junkyard itself.
The parents of the current owner Walter Dean Lewis parked the first wrecked cars here in 1931 to scrap them and sell the spare parts for a profit. In addition, they ran a small gas station and lived in a small hut behind it. "It was not an easy life," says 86-year-old Lewis in an article in the South German Zeitung. When he took over his parents' junkyard in the 1970s, the collection consisted of just 40 vehicles.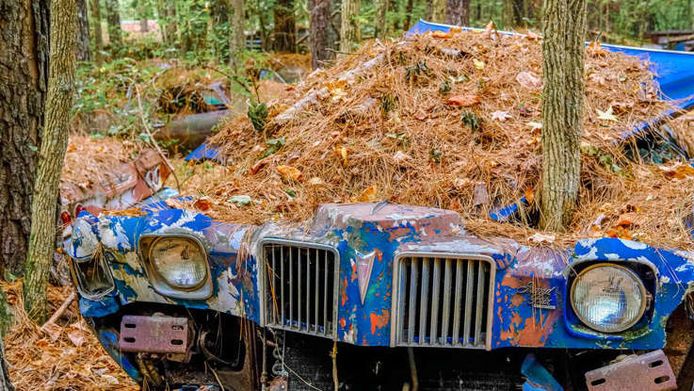 Symbiosis of metal and nature
Most of the cars are American vehicles from the 1930s to the 1970s. Anything that left the factory after 1970 doesn't interest him, says Lewis. The vintage cars are parked on forest paths or sandwiched between trees; Branches and trunks push their way through bumpers, roofs and rotten seats. Paint has given way to rust and moss, and mold has spread over the metal surfaces.
Lewis doesn't seem to care too much about environmental law. According to eyewitnesses, there is a strange smell in the area, consisting of a combination of engine oil and forest air. This is also evident from the oil slicks that can be seen on the ground in many places. As much as the junkyard is an unbearable sight for classic car enthusiasts and environmentalists alike, it is a paradise for photographers from all over the world.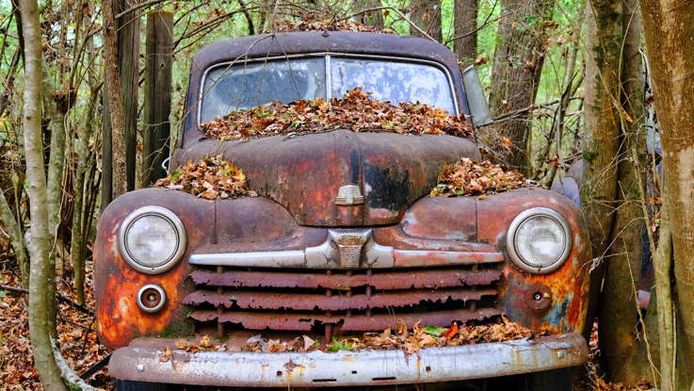 Ten kilometers of trails
Walter Dean Lewis also recognized this at a certain point. In 2009, he converted his auto parts store into an open-air museum, where visitors can walk about ten kilometers of beaten paths. Those who want to go on a journey of discovery through this mystical and sometimes even surreal-looking forest must pay an entrance fee of 18 euros. With a camera – which every spectator carries with him anyway in the age of smartphones – that is 27 euros.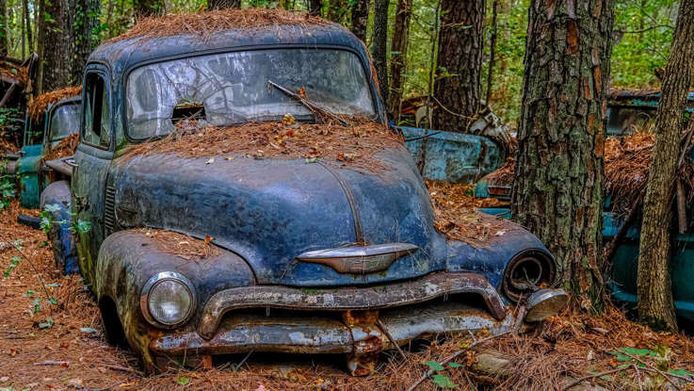 The Walking Dead
Some photographers would spend several days in the junkyard. Several television stations also regularly visit Lewis: NBC, ABC, Disney, Fox News – there is even an episode of the zombie series The Walking Dead filmed in the woods.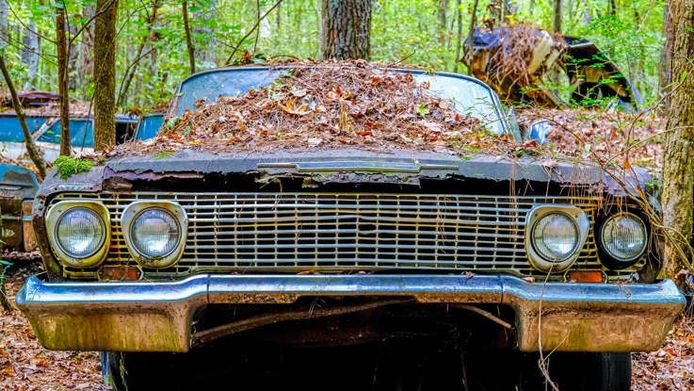 A very special vehicle among the thousands of cars is a Lincoln Continental Mark V that is stored in a separate hall: rock and roll legend Elvis Presley (1935-1977) is said to have bought the mighty American car a few months before his death, said Lewis.
Retired Lewis has also pondered what should happen to Old Car City after his own death. Both his daughter and son would be interested in continuing the massive junkyard – perhaps for another 50 years.
Check out our videos on cars and mobility below:
Free unlimited access to Showbytes? Which can!
Log in or create an account and don't miss a thing of the stars.

Yes, I want free unlimited access