Recently, cases of violence and rape against women have led to several players losing their careers in the world of football, and stars destroying their reputations due to women's allegations and their actions off the field, the latest of which is the Brazilian Anthony, the Manchester United winger, who put his career on the brink of a hole.
The 23-year-old player was excluded from his country's squad for the qualifiers for the 2026 World Cup, on Monday, due to accusations leveled against him by his ex-girlfriend, Gabriella Cavallin, of physical assault on her, which the player denies.
Before Manchester United announced that its Brazilian winger had been granted a leave of absence in order to address allegations that he was accused of domestic violence.
Anthony posted a statement on Instagram on Monday, in which he said that he was a victim of false accusations.
This denial came after Brazilian press reports published messages via the WhatsApp application, allegedly between Anthony and Kavalin, and in which the player threatened his former partner. Kavalin also appears in one of the photos with a clear wound to her head.
For his part, the former Dutch Ajax player said that his relationship with Kavalin was turbulent, with verbal abuse on both sides. But he denied assaulting her, adding: I never committed physical assault.
Anthony arrived at United in 2022 from Ajax in a deal worth $107 million. He participated in 48 matches with the Red Devils, scored eight goals, and contributed to their victory in the League Cup earlier this year.
United are under pressure to act as the pace of the case increases following the club's decision to part ways with young striker Mason Greenwood, 21, who faced charges including attempted rape and assault, but prosecutors announced in February of this year that the case had been dropped after key witnesses withdrew and evidence emerged. New.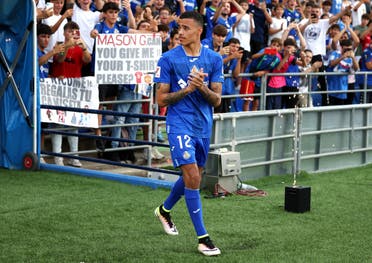 Greenwood to Getafe
Reports that United planned to retain the player after a six-month internal investigation were met with public outrage and the club said in August that Greenwood would rebuild his career at another club. He then joined Spanish team Getafe on loan.
As for the Brazilian right-back Dani Alves, who was living the last days of his professional career, which saw him win "43 championships" as the most decorated player in the world at the time, before his former teammate, the Argentine legend Lionel Messi, broke his record recently, he has still been behind bars since January. In the past, he was accused of sexually assaulting a girl in a nightclub in Barcelona.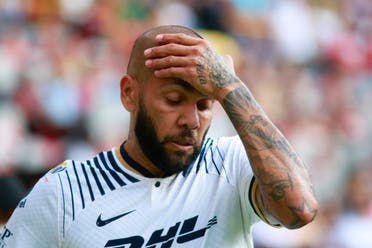 Alvesh
The Spanish authorities revealed that the alleged act occurred on the night of December 31 in Barcelona, ​​and the victim said that Alves sexually assaulted her without her consent. When the story came to light and before he was arrested, Alves defended his innocence in a television interview and denied knowing the woman. But when investigators questioned him after his arrest, he changed his story and insisted that what happened was consensual.
Alves is still awaiting the final ruling, knowing that he is now without a club after Mexican club Umas decided to terminate his contract as a result of the accusation against him.
From the 2018 World Cup champion with the French national team and winning titles with Manchester City to a player who wants to return to stardom, after Frenchman Benjamin Mendy was imprisoned on six charges of rape and one charge of sexual assault.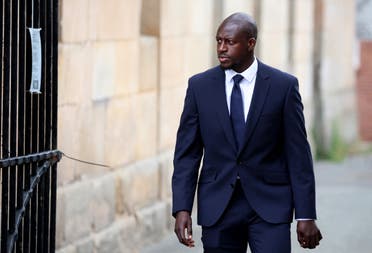 who is this
The left-back was released last July, after remaining in detention for 134 days, after he was acquitted of all charges. British reports revealed that Mendy sold some of his possessions and expensive watches in addition to luxury cars in order to acquit him of the charges and clear his name, and he lost a lot of money. During his time in prison, Manchester City suspended him after accusing his player of rape and sexual assault.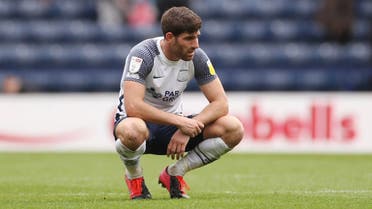 Ched Evans
Another star whose life was turned upside down is Welsh international Ched Evans, the former Manchester City and Sheffield United striker, who was accused of raping a 19-year-old drunk girl. He was released in 2014 after being sentenced to 5 years in prison, but… He served half his prison term, then signed with the humble Chesterfield club, and in 2016 the Court of Appeal found him not guilty, and his reputation was destroyed due to false allegations.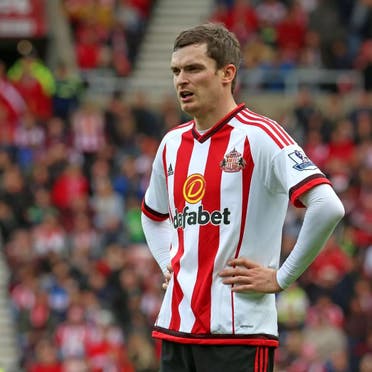 Adam Johnson
Adam Johnson, the former Manchester City and Sunderland midfielder, spent five years in prison after he was convicted of having sex with a 15-year-old girl in 2016. The player was then expelled from Sunderland and Adidas terminated its sponsorship contract with him, before he was released. Released in 2021.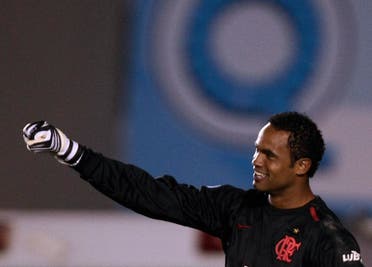 Bruno Fernandes de Souza
As for Bruno Fernandez de Souza, the former Flamengo goalkeeper, he committed the most horrific crime by kidnapping and killing his girlfriend, Elisa Samudio. He was sentenced to 22 years in prison for the shameful act, which included dismembering her and feeding them to his animal (a Rottweiler dog), after Eliza demanded that he pay child support, which he paid. To commit a terrible act.