"What's your favorite finger?" – Mikhail Shufutinsky jokes when asked about his favorite song. The singer's repertoire includes more than 500 songs, so he can't even remember all of them. and he builds each concert intuitively, understanding the mood of the audience in the hall. Every year on the eve of September 3, he is attacked by journalists demanding an interview, but this time Izvestia also came to the artist with a conspiracy theory about the artist's main hit.
"When a person orders something to write to him, nothing good comes out"
– Did you know that when in 1994 your song "September 3" was included in the album "Walk, Soul", this had a digital justification? "4" is the year of mysticism. And how else can you explain that this song has remained so popular through the years? And in 2011-2012, she received a new life, thanks to the meme and its variations. There are many confirmations of how success of the song is not accidental. Well, September 3 is 3 + 9 = 12, also a very important number. It turns out that if the date in the title would have been different, then there would have been no success.
– I understand. Rather, I realized that I did not understand anything. 3+9=12 – so what? What does it mean?
– In digitology, there are only numbers from one to nine. Therefore, if we get a complex number, we add 1 and 2, that is, again 3, again Jupiter, again the support of the Creator.
— Well, why is my year 4?
Singer Mikhail Shufutinsky
Photo: RIA Novosti / Alexey Maishev
– Because the planet Rahu corresponds to it. Modern astrology knows that there is no such planet, it is fantastic, from esoteric knowledge. Therefore, everything related to the four, and you have two of them in your date of birth, 04/13/1948, is responsible for mysticism, for what is beyond understanding. For wonder and magic. For new goals and horizons.
– Interesting
Do you believe in the magic of numbers?
– Until now I have not thought about it, but now, maybe I will believe it.
– Do you want more? You moved to America in 1981 and it was your personal year 9, 8+1. 9 is the year of completion, when a person wants to finish something, reset it, make room for a new one. It is not surprising that it was this year that you and your family decided to move to another country. And the next year 9 you decided to return to Russia. The planets affect our well-being, there is no magic here.
– It's clear.
– On the eve of September 3, journalists attack you every time. How do you feel about this date?
— I'm trying to get my schedule very clear. Therefore, the regimen of a few days before this date and a few more after it is always a little crazy. Several interviews a day, often shootings, press conferences, clips. Lots of different activities. This is good, who will complain that they love him and appreciate what he does? But a lot of energy is wasted. And time too.
The song will be 30 years old next year. Have you thought about asking Igor Nikolaev and Igor Krutoy to write a new version of this song by this date? 4 September?
First of all, I didn't think so. Secondly, it is doomed to fail. When a person orders something to write to him, nothing good comes out. This is born only by itself. Something must inspire the poet, and the composer, and the performer, and all this must somehow coincide.. And make my number "4" out of it (laughs).
Composer Igor Krutoy (left) and singer Igor Nikolaev (right)
Photo: RIA Novosti / Ekaterina Lyzlova
– Do you know that September 3 is popularly called Shufutin's day?
– Of course I know. This has been happening for a long time. I saw it all, tracked it all, all these memes and clips, remakes in different styles. I am very glad that the song has gone so far and continues to stay there.
How are you spending September 3rd?
Most of the time it's a concert. In any case, this is not a holiday, but work. This time the concert will be in the Kremlin, and there are no tickets for a long time, a full house. But we do not sit down at the table on this occasion and do not pour glasses. In addition, I have many friends who have a birthday on September 3rd. Even one of my grandchildren was born on September 3rd. So there is someone to congratulate, except for the song.
"There are performers and music that I have to reach for a long time"
– When you first saw this text, heard the music, you didn't have a question, why, in fact, on September 3? For rhyme?
— No, I didn't ask about it. This song was shown to me by Igor Krutoy, because at that time we were recording an album together with him. Just started recording. I liked the song, I started working on it. But he never asked why. For the performer, other things matter.
This is what you see in the title of mysticism. They write letters to me in which they try to find out what happened that day, what happened there. Once there was a program on the radio with my participation. The presenter took calls from listeners. So, one person called and said: there is such a song … In short, I don't know what it's called, but there are such words that everything was nishtyak of the second, and the third turned out kipesh, so let him sing about it. Each person perceives in their own way, and that's good.. This means that everyone found in the song some piece of their life, something that excites, worries or, conversely, pleases. This is great. This song has a great feeling. Both music and poetry are very fragile, but capacious in meaning. They are very warm inside. It was written by two talented people, and the third sang it. Coincidentally. I am very happy with such coincidences, we need more of them in life.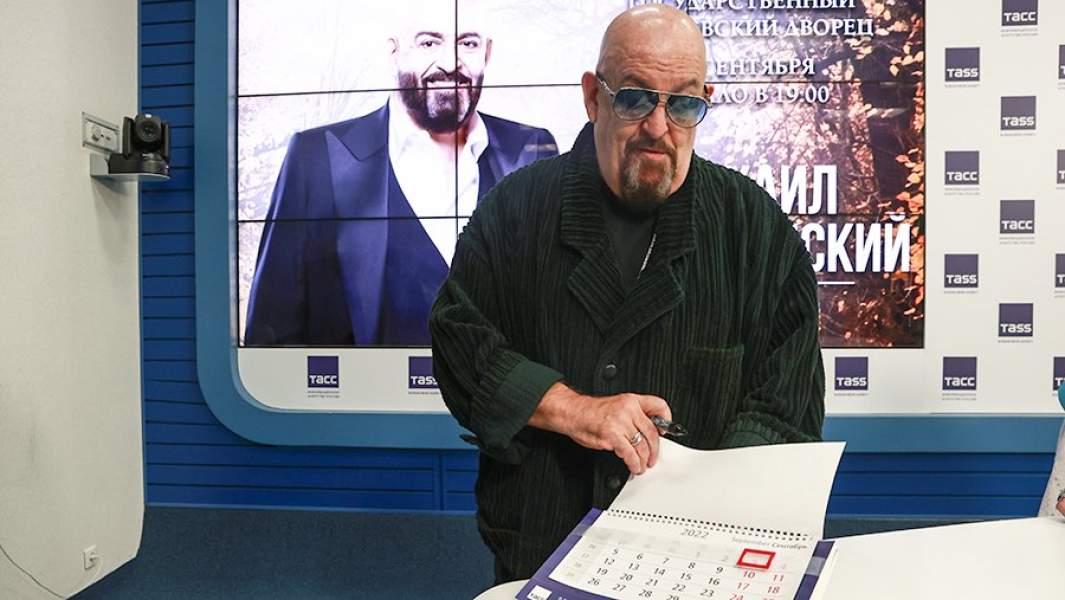 Singer Mikhail Shufutinsky during a creative meeting dedicated to the solo concert of the artist on September 3 on the stage of the State Kremlin Palace
Photo: TASS/Sergey Fadeichev
– Do you perform it every concert?
— She is constantly asked. I don't usually accept song submissions, even if we're performing at a corporate or private event. I just understand that I need to sing, around the hall. I judge by the way people look. Well, the age is already such that you don't even have to think, just once – and you feel that you need to perform here and now. But "September 3" is always asked. Most often, in advance, when they still call the directorate and discuss the list of songs. In fact, I have more than 500 of them, I have released a huge number of albums. So many songs can't even be remembered. But there was not a day that they didn't tell me that "September 3" this time you can not sing. Because many people come to the concert and buy tickets because of her. Therefore, this is how it works.
– Do not you feel sorry for other songs? Doesn't it hurt you that no one asks how Palma de Mallorca turned out, for example?
Why don't they ask? They ask. It's a pity that there are songs that I love and recorded at one time, because I liked them initially, but didn't become hits, because it's still impossible to promote them all on all channels and let everyone listen to them anyway. Therefore, there is a huge amount of unrealized material. That is, it is written down, people have it. But from time to time I discover with amazement that people know and listen to such and such a song and ask to sing it. And I'm amazed: how do you know her? I sang it in 1983! There are many songs, but few of them are bad. I don't take what I don't like. Only in the event that this is some very serious order and a lot of money, I can go to the studio and sing a song that did not delight me. But even this is after my strict censorship. I have to study the song, understand what it is about, whether it matches my attitude to this issue.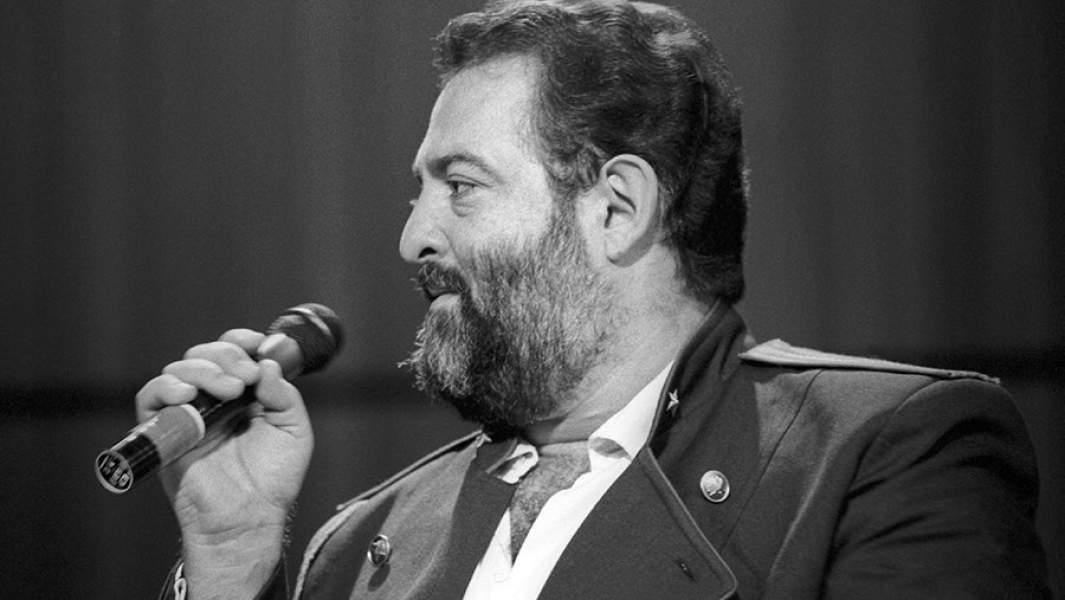 Singer Mikhail Shufutinsky, 1991
Photo: TASS/Sergey Mamontov
So you don't sing about what you don't like?
— And I shouldn't! At one time I worked a lot in restaurants. In taverns, roughly speaking. And in exile too. There you sing in all keys for all nationalities. But from the moment when I started to release my own albums, I no longer had to sing what someone wants. Or something from the repertoire of other performers. Because they already expected me to do what I already did. Coincidentally: the first album was successful, the second – too. There is a second album syndrome, even a second hit syndrome for those who recorded a successful song, but everything turned out to be very popular for me, I was lucky.
— Because a lot of work has been done?
There is a lot of work, but that doesn't mean anything. There are many people who work incredibly hard, but the results do not live up to expectations.
– What is your favorite song?
— What is your favorite finger? I can not say. It's not September 3rd. But if I hadn't loved that song, I wouldn't have recorded or performed it. I'm not interested. At different times I liked different songs. Most of all, I probably like the ones that I didn't sing for various reasons. I didn't even take it, because I couldn't. There are performers and music that I have to reach for a long time, so I don't reach out. And I do what I do best.