The people of West Bengal want change. People's confidence Mamta Banerjee Lost, insulted people. That Mamta's scooter is doomed to fall in Nandigram Prime Minister Modi Kattamakat said.
Elections to the 294 Assembly constituencies in West Bengal are being held in 8 phases. The first round of elections will be held on April 27 and April 1. The election campaign for this Prime Minister Modi Started today in Kolkata.
Participate in the election campaign public meeting held today at Brigade Parade Ground in Kolkata Prime Minister Modi Spoken by:
"I have the privilege of speaking to thousands of people in my political career. But I have not yet received the blessing of speaking at such a large gathering. As my helicopter flew by, I could see people moving in droves towards the venue.
The confidence of the people of West Bengal Mamta Banerjee Lost. The Trinamool Congress, the Left and the Congress are on one side. People stand to one side.
Mamata and her cabinet have shattered the confidence of the people. They have humiliated the people of Bengal and persecuted their sisters and daughters here. But the people of this state have not lost hope, they have not lost courage.
This has given the soil value of Bengal to our values. The soil of this Bengal has given new life to the freedom struggle of India. This soil has enhanced the scientific wisdom of the nation.
People have also seen the emergence of numerous great leaders in this sacred soil. They have also seen those who are destroying the growth of Bengal.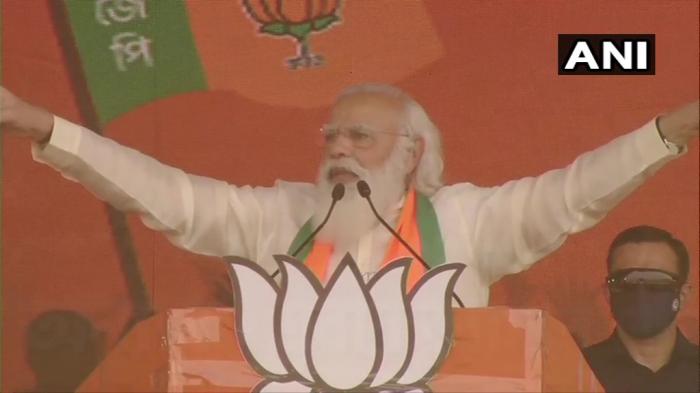 Mamta's scooter goes to Nandigram instead of going to Bhavanipur. I just think everyone should live well. I am not one to think that anyone should perish. But what to do? Mamta Banerjee What can be done if the driving scooter falls in Nandigram?
The people of this Bengal chose you as their sister. They hoped that you would be their sister's companion. But, you are only an aunt to your nephew. This is the question the people of this state are asking you.
It is in this state that mothers are attacked by thugs in their own homes. Nadee saw that cruel face. Can you say that I have changed the living standards of the people of Bengal in the last 10 years?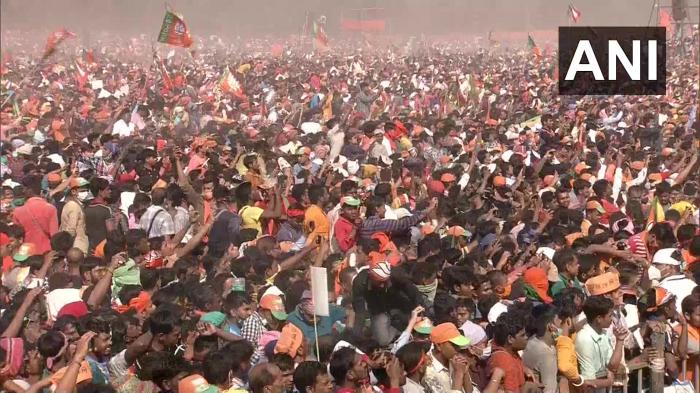 I know how the democratic system in West Bengal is being distorted. The BJP is strengthening the democratic system. We will make changes in the system of government, the police and the administration and win the trust of the people.
Thus Prime Minister Modi Said.
.