Yemeni Prime Minister Maeen Abdul-Malik arrived on Monday in Ataq, the capital of Shabwa governorate in the east of the country, to review on the ground the military, security, economic, humanitarian, service and development conditions in Shabwa and the liberated governorates.
Government sources told Al Arabiya.net that Abdul Malik held a meeting with the local authority and the military and security leaders in the governorate to discuss arrangements for the battle to defeat the Houthi militia from Shabwa.
Upon his arrival in Ataq, the Prime Minister was received by Shabwa Governor Muhammad bin Adyo, local and executive authority leaders, a number of military and security leaders, and a number of sheikhs, dignitaries and social figures.
This visit comes in light of the military confrontations witnessed in Shabwa between government forces and the Houthi coup militia on a number of fronts in the western districts of the governorate.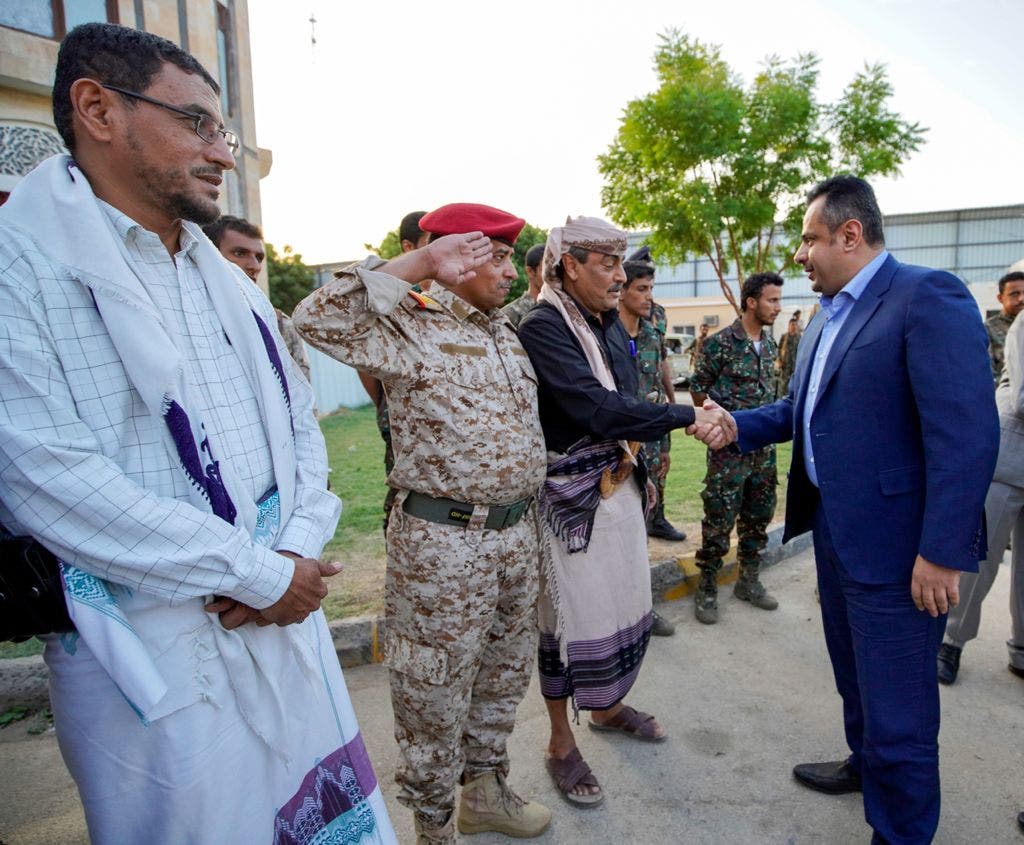 large military reinforcements
It is noteworthy that the Yemeni army forces had announced a few days ago the arrival of large military reinforcements to support the army, which is fighting battles to purify the areas that the militias infiltrated in the districts of Baihan and Asilan, west of Shabwa.
The army also managed to defeat the Houthis from several locations on the western outskirts of Shabwa governorate.
In addition, the al-Safra, al-Suwayda, al-Saleem, and al-Alam areas were purified, while the battles are still continuing amid the advance of the army and the mass escape of militia members towards al-Bayda governorate.
.