The Saudi national team is looking forward to achieving its first Olympic victory in the history of its participation in the football game at the Olympic Games, with which its relationship began in 1984.
Saudi Arabia qualified for the Olympics for the third time in its history, having previously participated in the Los Angeles Olympics 1984 and Atlanta 1996.
The Saudi Olympic team's first participation in the 84th Los Angeles Olympics was when it qualified for the tournament led by its Saudi coach Khalil Al-Zayani.
The Saudi team performed a distinguished performance in the opening of its Olympic matches, which was against Brazil when the latter won 3-1, as retired striker Majed Abdullah scored the goal to become the first Olympic goal for the Greens.
In the second confrontation, the Moroccan team lost the match with a single goal, to face Germany in its last matches and lose 6-0.
The Saudi team missed the Olympics for 12 years and succeeded in qualifying for the second time in the 1996 Atalanta Olympics, led by Brazilian coach Ivo Wortman, but the participation was weak, as he lost the three matches against the teams of Spain, Australia and France, receiving 5 goals and scoring two goals.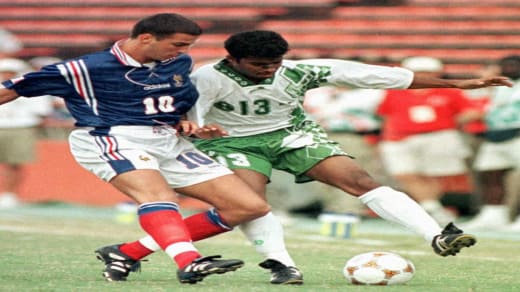 After 24 years, the Saudi team, led by its coach Saad Al-Shehri, succeeded in untangling the knot, as he managed to reserve his place in the Tokyo Olympics after 5 attempts to qualify, starting with the Olympics in Sydney 2000, Athens 2004, Beijing 2008, London 2012 and Rio de Janeiro 2016.
The Saudi team will face great difficulties, as it has fallen into a difficult group that includes strong teams with great experience, namely Brazil, Germany and Ivory Coast.
.